 If you were in charge of the department you work in for one day, what would you do differently? Would it be something with the actual work you do, or the place you work in? Thanks for your time! #career-choice #change-management #project-management #professional-training #computer-software... I've been told I'd be great at sales, but I'm not sure where to start looking for jobs. Why do you do sales for the company you work for? What should I look for in a company to work for right out of school? #technology #sales I have seen people struggle in different ways based on the task or project we take up. Does that mean we all struggle in the same way? #college Ali G.
May 08, 2016 3600 views
I would really like to be a manager or CEO one day. What is the hardest part about managing a team? What do you like best about it?
Thank you! #technology #management #leadership #human-resources Is it harder for girls to work in technology than boys? #technology #tech #women-in-tech #career #careers #career-counseling #jobs #accounting #auditing #sales #marketing #business #math #science #career-choice #pediatric-nursing #nursing #registered-nurses #doctor #veterinary #teacher #teachers #teacher-training #higher-education #college #college-advice #education #educator... Interested to be a management consultant in the future. #consulting #management-consulting #strategic-consulting #career I'm curious about what specific types of jobs are in demand now or will become more in demand within the next few years. This could even include positions that don't exist currently, but might in the future once technological innovations call for it. #communications #telecommunications...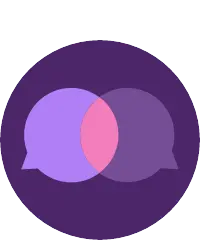 #accountant #accounting #business #finance My major might be something broad like English, but I want to work in the creative arts. I want to know if employers truly care about your major even if it might not match exactly to what they want. #major I am a high school student and I consider myself a leader. I however, want to improve my leadership skills as I will be taking on bigger leadership positions in the next school year. I know that leaders are made through learning and teaching but also, could it be true that we may be born with... Hey! I was just wondering what could make me stand out a little when I go to a job interview. Would it be something that I would say, something that I would do, or something else? Thank you! #business #medicine #teaching #law #technology #interviews #information-technology #customer-service I'm making it a personal goal to read for 30 minutes daily again, and am looking for some quality material. Anything related to science, technology, or woman's history are very interesting to me. #college #engineering #science #technology #tech #women-in-tech #reading #women-in-engineering #books I read an article about how a recruiter who interviews students got an answer of "I expect failure" from one of the students. Then they went and wrote an article on how this answer was amazing. Should I do the same and state some failures like struggles in class or should I keep that to myself.... #college #college-major #college-admissions #college-advice ##college #college-bound #college-recruiting #colleges #university #user-experience #nursing #teaching #education #psychology #computer-science #science #stem #engineering #accounting #business #college-counseling #lawyer...
CareerVillage is here to help you reach your goals. Get your career questions answered by professionals.
Learn More
5+ million learners use CareerVillage to get career advice.
About us