Crete, Nebraska How could I do woodwork and Agriculture at the same time. What would a smart career path for me to pursue. How are these two subjects a-like. I am interested in going into teaching and have some questions. Wyatt
Nov 01, 2022 671 views
What are the first steps to start a business from scratch. Lexi
Oct 31, 2022 831 views

What is something that you found hard about being a business major Can you tell me about the classes that you took and their difficulty and content? What is the hardest part about going to medical school? What kind of schooling do you need to go into sports medicine? I'm thinking I want to be a nanny after I graduate highschool and I have seen both sides of the stick but i'm ultimately wondering if i should consider college or if i would be fine with a certificate from care.com or something along those lines Eli
Oct 31, 2022 390 views
Is a psychology based job more interesting than psychology classes in college? How do psychology centered jobs generally pay? Is there any big flaws with your occupation that you wish you could eliminate?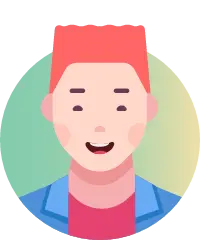 Will
Oct 26, 2022 168 views
What does an architectures day to day life look like? How demanding is the job? Lena
Oct 24, 2022 194 views
What is your favorite part about being a dental hygienist? I am also interested in this field so I would like to know the pros and cons. Thank you for your answer in advance #psychology #therapists
I am a 16-year-old Junior in high school and have a serious interest in becoming a child psychologist. ian
Dec 01, 2021 270 views
i am trying to become a welder and i have no clue where to start any ideas?#welding #teacher #children #education