 267 views
In clinical psychology, what is the best way to approach a client who is struggling internally? Was there ever a situation in which you didn't know how to respond to something a client told you? If so, how did you handle it?
I'm interested in learning more about clinical psychology and its practices, but I noticed that I freeze up whenever someone close to me tells me about mental illnesses or issues that they have been going through. In these sorts of situations, I want to support them and make them feel better, but I'm not sure what to do.
---
Ashley,
Nancy has given the best answer to this question. As Nancy stated listening is the best option because counselors rarely approach situations with all of the answers or questions he or she is aware of asking before meeting any individual.
Also, when we are communicating we generally use body language, facial gestures, tone of voice all of these things and many others are indicators that not only clarify and verify emotional responses, they help us to communicate how we feel to each other. For example, I am sure you have seen a sad person without even talking to him or her.
In psychology training is necessary to refine the skill of Counseling, and it takes practice.
Ashley,
Psychologists and other mental health workers are humans and have feelings, just as you do. In training you are taught listening skills that help you learn how to be a helper. One of the most basic skills is to ask, "Tell me more about that." No one is a mind reader. It is okay if you don't know yet how to respond to someone who is struggling emotionally. Try just being there, willing to listen. You can say something that lets them know you hear them, such as, "I'm sorry you're struggling. That sounds hard." Showing you are concerned is a wonderful thing, and sometimes is all a person needs. In work with clients, sometimes just listening, asking for more information, or even staying silent lets a psychologist or other helper get information that gives them an idea of what to do next. These skills grow with practice.
Nancy recommends the following next steps:
Practice just saying what you hear to friends/family that seem to need to talk
Join a peer leadership or peer counseling group in high school or college to get valuable experience and training in listening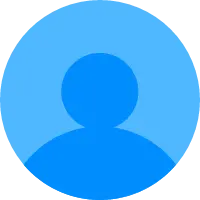 Racheal Noble, Ph.D., LMFT, LPC, NCC
Mental health, education, research, care coordinator
Hello. This is a great question that show transparency and often overlooked during training.
I first am curious of you are actually seeking mental health services yourself if you find yourself doing this? What is happening that influences the freeze when you hear someone's mental health issue? It would important to explore this to assist with increasing your competence in how to response to a client in need.
It also important to know that basic skills of counseling such as actively listening, summarizing, validating, and reflecting have been proven to be the most significant techniques to provide to a client rather than just homework or test or even trying fix the client. As providers we a trained not to work harder than the client or the change process is irrelevant and the client isn't realy getting the benefit of clinical work.
I would suggest practicing the basic skills with peers and family to strengthen your abilities so that you are able to function in session crisis or not.
Lastly, be honest and genuine from the beginning, if you don't know something say it. Don't assume you should know how to answer or have an answer for something because of your degree. Don't compare yourself to others know training because ever clinical is always in training.
Good luck!