83 views
How to ask a recruiter about multiple applications?
I recently applied to a company for 3 different positions. However all of these positions are UI/UX designer/researcher roles. They all had what I was looking for in a position so I applied to all 3. It hasn't been two weeks yet but I recently connected with a recruiter from the company on LinkedIn and wanted to ask them about the roles.
I wanted to tell them why I applied to all 3 and how I hope to be considered for the roles but I'm not sure what to say. I just want to express my interest in the company and how I really want a UX/UI based role.
What are some things I could ask since I don't really have any questions about the roles themselves?
---

Gabriel Hennsssey
Financial Aid Administrator
I'm no H.R. expert...but have worked in the same field for 20 years now...and have been responsible for hiring. Take it with a grain of salt.

True story...I worked in retail for years at a place that was "making copies". When I lost my job I applied at a college because they needed a mail room/copy center person. After three weeks I had an H.R. interview. I was told, flat-out, that I was over-qualified. I explained, "I'm unemployed too." She then asked what I did in retail and explained things like doing deposits, balancing accounts - she took a literal 45-second pause that I will never forget...then asked me, straight-faced, "wait...you worked with money?". I explained again...pause, pause...then was told..."you know we have a position in financial aid...".

Sad, but true. To your specific case, try to be mindful of where you applied. There could be three roles but three different department supervisors. Every organization has its own layers of red tape. I think it's okay to be slightly-aggressive, but I know that when candidates would call me every day to check on their status they fell further and further down my list. I also didn't get the job offer until almost a month after my department interview. (I only e-mailed twice.) The reason it took a month was not because of any flaw I had...it turned out they had six of the same position to hire...so in that case was a rather large candidate pool for H.R. to slog through. Keep in mind the people at the business have to run operations...short-handed, btw, and find time to do interviews, etc.

As to the three positions...person one might not see anything specific but person three might realize...yeah...they'd be a good fit.

Hang in there! You got this!
Not an HR expert, but I have lots of training on how to get past HR to talk with hiring managers. Your resume is your tool to get past the first screener and have a call with HR/recruiter.

When you reach out to the HR person you should ask about one position if all of the positions are the same. Request they provide feedback on your resume/posting you submitted. If you talk with someone at the company always ask for feedback...what are they looking for that you may not have fit well into. You can try to recover if you missed something that you have experience/education related to. Otherwise this will help you for next call for similar roles to know what to mention and you can adjust your resume.

If you did not get a call your resume was screened out by a software system or HR person. This usually means you either used the wrong verbiage so make sure your resume has verbiage that matches the job description language where appropriate. If you have same words used multiple times use different wording for each additional wording and/or abbreviations. The more job descriptions you see in related positions you will pick up on key words, acronyms, and common industry terms to try to incorporate.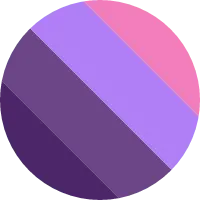 Remy Pairault
Director, Engineering Program Management
One useful thing to consider when applying to a position in a company is to present yourself as valuable to the _company_ and not only for this specific position. It is smart to tailor any application to make your profile shine in a light that shows how well you are qualified for a given job. It is also important to make sure you are not getting so specific that you appear to be only capable of doing _this_ one job.

In this situation, it is fair to ask the company for feedback, and not take refusal for one position to be a refusal for all three. Regarding the timing though, I would wait a little bit longer. Less than 2 weeks is not a very long time, especially if the company has a lot of applications and candidates to review. It can take longer, considering they usually have multiple people review the applications.