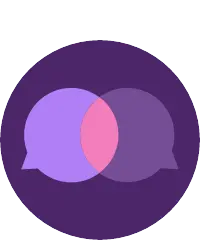 Asked
322 views
Translated from English .
What are some reasonable major choices?
What are some reasonable major choices? I am a sophomore in high school, and my school require to choose a major to take in my junior and senior year. Most of my friends' high school don't do this so I am looking for some advice on looking for a major.
---
Hi Carina, thank you for your question. This is a very common to many high school students.
The most important on what you have interest. Imagine that you will work on the career 8-10 hour a day, it is very hard if you have no interest on the career.
Below are my suggestions :
1. Think about your hobbies, favorite subjects, etc. Identify the relate careers
E.g. If you are interest in Maths, would you like to be an accountant, banker, engineering, financial analyst, maths teacher, etc.
If you are interested in Music, would you like to a singer, music producer, composer, music teacher, etc.
2. Find out more information on these careers. Choose some you may have interest
3. Speak to someone who are working in these careers, Seek advice from your mentor, school career counselor, your parents, etc.
4. Shortlist 1-2 careers you would like to pursue
5. Explore the entry criteria of the relevant subjects in the university
Hope this helps! Good Luck!
I would think what you want to do career wise. Also, do you intend to go to college after high school? If so, take a major in high school that you think you'd like to take in college. As others suggested, what interests you? What area would you like to explore? At least in high school you don't waste the time and money if you decide the major you chose isn't what you thought it is. If you're not planning to go to college take a major that will help toward your job goals. Enjoy the experience and have a positive attitude about it. This is a chance to show yourself and others what you can do. Yes, it's hard deciding what to major in, even as a sophomore (junior?) in college. Think how your friends in other schools will react when you tell them about the experience you're having and how you're excelling at it. I wish you all the best with this!


If you're unsure of your future path then a business admin major would be a safe start. Anything tech related would also be beneficial since tech business is booming and will continue to do so with the direction of most business needs. It all comes down to if you have a passion and/ or know what direction you would like to go.