Career Questions tagged Biology
A natural science that focuses on living organisms. Some related careers are a biochemist, high school teacher, biomedical engineering, and many more. For more information, please read below. Tamra W.
22 hours ago 20 views
I graduated with associate in applied science for medical assistant in 2008, went back for healthcare administration but didn't finish how can I get a job in my field asap .I've done research...job search EVERY thing.... #medicalismydream #internship #biology #medicine #healthcare... Thomas S.
May 22 31 views Kaela S.
May 15 107 views Christopher K.
May 15 34 views Christopher K.
May 15 47 views
I'm a neuroscience and psychology student trying to get into research. My plans for this summer (interships/jobs) were postponed or cancelled. An #research #psychology #biology y advice on some alternate ways I can build my research experience during the... Shannon S.
May 07 95 views Olivia C.
May 05 41 views Olivia C.
May 05 61 views Niharika S.
May 05 88 views
I have just completed first year at the University of Western Ontario in General Science. I will be majoring in Biology and have a long term goal of becoming a doctor. #biology #science... Leslie M.
May 03 51 views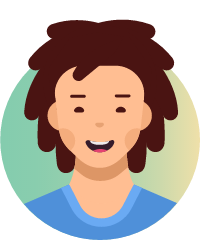 chizaram A.
Apr 22 67 views
Hi, I am a current high school student who would love to major in biomedical sciences next year in college. I wish to work with children, as a pediatrician or something of that field. However, I don't want to do lab-based work with my degree before attending medical school. I'm still also... Robert B.
Apr 22 66 views
4+ million learners use CareerVillage to get career advice.
About us