Career Questions tagged College Selection
Determining which college to go to requires much thought. Some students leave home and experience the world by themselves for the first time. Others stay close to home to be... 2 answers
Active Sep 19, 2017


Lakeville, Minnesota 2 answers
Active Sep 12, 2017 I am a junior heading into my senior year and I want to be prepared for college applications. #college...
2 answers
Active Jul 31, 2017


Fremont, California In the modern age, having a 2400 on the SAT (at least the previous version) and a 4.0+ GPA seems to be the only way to be fully-funded by universities, and for some that doesn't even cut it. Doesn't such standards discourage students from applying to those institutions? I understand that...
#college-selection #college #scholarships #colleges #scholarship Many institutions that are cheaper yet offer the same, or better, education to students don't get as much recognition in the press. Can someone provide a list of colleges with great STEM and/or Math programs that are often "underrated?" #college #mathematics #colleges #stem #college-selection... My sister who is a dormer has always lamented to me how important it is to dorm and move away from home. She emphasized on the key phrase "college experience." Instead of listening to her, I am opting to commute because of the internships available for my major in the city. I am wondering if...
#college-selection #college-admissions #college #college-advice #college-bound I will be graduating this May with an associate's degree. I'm looking for schools that have human resources or business administration programs that will accept all or most of my 70 credits. I've been looking around at the colleges in my area. I'm asking for a second opinion. #college...
#college-major #college-selection #college-bound #human-resources
1 answer
Active Feb 27, 2018

Oconomowoc, Wisconsin I am a Sophomore in high school who is very nervous about college. I don't know much about the how to find the best college for me. Many of my friends already know there dream schools, but I only know a couple colleges. How do I go about researching colleges and how do I choose ones that best... 1 answer
Active Jul 21, 2017

Temple Hills, Maryland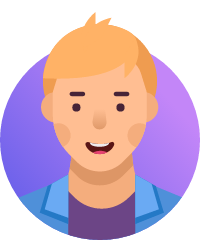 TerrellCodman3 .
Oct 25, 2012
9 answers
Active Jul 21, 2017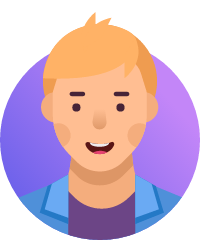 TerrellCodman3 .
Jan 25, 2012
3 answers
Active Jul 21, 2017 LidiaCodman1 .
Sep 07, 2012
I am a 10th grader. I am still trying to figure out what i want to major in. By me knowing the colleges that are the most recommended and also colleges that now a days police officers have been to it would help a lot; because i might major in criminal justice. Any location would be fine...
#college-selection #law-enforcement #crime #criminal-justice #criminal
3.5+ million learners use CareerVillage to get career advice.
About us