Career Questions tagged Electronics I'm a junior starting to look at colleges and the major I want to take up in college #choosing-a-major #electronic-engineering #electronics #engineering I would like to know what is the necessary background to understand it and apply it in the field. Is it good if I am well versed with electronics, electrical and communications system? Will I get a chance to apply it in projects?#engineering #electrical-engineering #electrical...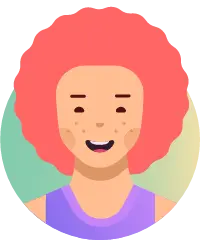 #Solar #Energy #Electronics #engineering I like computers and building stuff but I would not want to be limited to working with computers all the time. I would prefer being in the field and getting my hands dirty but I cannot find a career path that's not entirely digital. #engineering #computer-engineering #computer...
Tema, Greater Accra Region, Ghana I like working with my hands. I like to fix computers, cell phones, anything electronic.
I am a high school senior and am interested in entering tech school to learn more about how to repair electronics. #electronics #repair Jacob
Oct 30, 2016 941 views
I enjoy the electrical aspects of engineering such as circuitry and microelectronics. I enjoy home-automation, IOT, and robotics. However, I really do not want to end up being an electrician (not that there is anything that wrong with that; it's just not my thing). So, what are some other... Hi. I am Shreelekha. Completed my Diploma in ECE. Now doing Engineer in Part time 4th Year. What are the Job Opportunities for ECE Department. Any offers in Government Jobs in India. Recruitment Related to Government Job #engineer #professor #jobs #educator #job-search #electronics
Coimbatore, Tamil Nadu, India I am an grade 12th students doing my science,few of my friends are planning to do their bachelors in engineering in Mechatronics stream,what exactly is it? Is is combination of mechanical and electronics?.What would be the job profile of a mechatronics engineer. #engineer #mechanical-engineer... To know the best ans #electrical-engineering #electronics Kyle
May 04, 2016 994 views
I'm wondering if it is required to take college classes in computer engineering to become a computer technician. I'm already A+ Certified and I have experience repairing computers. #engineering #computers #electronics
Ravenna, Emilia-Romagna, Italy shyam
Apr 22, 2016 839 views
I give buy a motor to shop.I have interest to make a motor #electronics #electrical #motor
Chennai, Tamil Nadu, India I'm interested in electronics and electrical #science #engineer #aerospace #aeronautics #electronics #electrical
Chennai, Tamil Nadu, India I am interested in electronics... so i asked that question... #electronics #electrical #electronic
Chennai, Tamil Nadu, India Balaji
Apr 15, 2016 1122 views
I choose electronic course in college. still i know the various job. #jobs #electronics #careerpath
Chennai, Tamil Nadu, India because, i'm not sure what it takes too become an aerospace engineer or what you need to have. I've been wanting to become one because i'm good with my hands and i dont stop trying thats the reason i want to become a aerospace engineer.
#electronics #hands-on-experience
5+ million learners use CareerVillage to get career advice.
About us