Career Questions tagged Entertainment Industry Rae
Dec 13, 2022 129 views
1. How great of a learning curve does welding have, does it get more difficult with time or easier? 2. What will be the most likely experience I'll have when I first start out welding in the workforce, will I be given a lot of opportunities to prove my worth or will it end up being a lot of...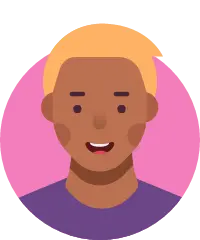 Megha
Jul 24, 2020 582 views
#travel #food #cooking #entertainment-industry #entertainment-industry
#traveling Lien
Sep 01, 2017 700 views
I may or may not be going to college next year, which means I need to choose a major. I don't have any interests in any other field besides the entertainment industry. I want to know which field is both satisfying and having a decent pay. Ex: animation, film, etc. However, I also want to know... i want to under go the Entertainment Business major to hopefully work in the entertainment field #entertainment #entertainment-industry #entertainment-marketing #music-entertainment Riley
Aug 21, 2016 1189 views
The main reason I ask this question is because I am an aspiring entertainment journalist and I would like to know if it is helpful to go to college in a place like Boston or New York, or if it really doesn't matter as long as I am getting a good education. Being from Eastern Washington I see... The Entertainment Industry has always interested me,I want to find what I need to do to be on that path and if so get some advice from people who want to go in that industry or those already in the Entertainment Industry. #college #career #university #entertainment #academic-advising... I've always been interested in sports management and sports marketing because of my interest in sports and business. However, I'm not familiar with what kind of careers are available in these industries. #sports-management #sports-marketing #entertainment-industry I really enjoy watching and playing sports, and I'm also interested in studying business. I think that Sports Management and Sports marketing sound like really awesome careers that would combine both of these interests. However, I'm not sure what a typical day looks like for these careers, and... Beryl
May 23, 2016 900 views
I want to go into the Entertainment Management side of things (though I'm still not sure exactly what job I want to target). I don't think I've seen "Entertainment Management" listed as a major in any of the colleges I've looked at. Do you know of any colleges that do? If not, what major am I... Beryl
May 22, 2016 1809 views
I understand that networking plays an important role in the Entertainment Industry as a whole, which means social skills are a must in this industry, right? I worry because I can be a bit shy at times. Does this mean I will not be good in this field? I can be friendly, but I'm definitely not... Beryl
May 22, 2016 1143 views
I'm a 17 year old high school student with a burning desire to explore the world. I have done some research about possible jobs in the entertainment management field that involves travel. So far, I've discovered that International Event Planning and On-Site Coordinating will allow you to... Hi everyone, I am currently a junior in college, and my professional future seems to be directed towards advertising. After an internship in marketing in general, I am interning this summer in an ad agency, on the data analysis side. Yet, my dream is to work in the entertainment industry, on... Peace
May 18, 2016 814 views
I want to major in theater to improve my skills and work my way up in the film industry after college. #management #entertainment-industry #personal-development #acting #voice-acting #film
5+ million learners use CareerVillage to get career advice.
About us