Career Questions tagged Happiness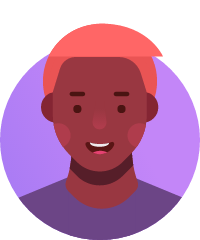 Jadyn N.
Feb 19, 2019 166 views Tracey N.
Nov 30, 2018 139 views
Just basic things that make you happy at your work. ;) #job #happiness... Mandy A.
Oct 30, 2018 139 views
I know I want to work in college and stay involved but I don't know the best way to do so without getting overwhelmed by schoolwork as well. #college... Sean W.
Jun 30, 2018 217 views
My dad majored in economics and loved it, but ever since then, he hasn't found a job that he actually enjoyed. I don't want to be in the same situation my dad was. I want to enjoy my job and be excited to go each day. #happiness #enjoyment... Mike L.
May 08, 2018 242 views
I want to be at a job I enjoy doing that makes me happy, but will I be able to find that while also making the money that I need? #help #job-search #search #money... Karen K.
Jan 23, 2018 302 views
There are family members who choose a career for a child, while there are others who trust their children to choose their own career as long as they are happy. But what happens when a child chooses a career and their family is not satisfied with the choice? And so they don't support or accept... Joi I.
Jan 21, 2018 182 views
As a mechanical engineer, I know that I have many options for my career choice. But I am also worried that I won't be able to find a job that I enjoy. What are the best ways or what are the right questions to ask to find out if I like a job or not? #enginnering #happiness... Maria Victoria A.
Jan 19, 2018 332 views
One of my greatest fears is to go to college for the wrong reason. I don't want to waste anyone's money, time, and efforts helping me only to end up with me being unhappy and no longer passionate at what I do. What should I do if I graduate college with a degree I thought I wanted, but ended up... Christopher N.
Jan 15, 2018 307 views
I am asking this because one day I can change someone's life in a positive or negative way. No one can tell what I will do in the future. But I also would want to ask this question so I can change my wrongs into rights. My life goal is to change and impact someone's life in a positive way so... Mackayla M.
Sep 01, 2017 408 views
This question is incredibly important to me because it addresses my largest concern, not just in terms of post-secondary education, but for life in general. As a naturally indecisive person, I perform well academically in all classes, but no colleges or majors have stricken me as "the one."...
#happiness #career-planning-for-long-term-happiness #undecided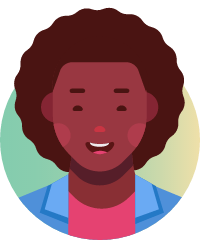 Megan B.
Apr 04, 2017 597 views Morgan D.
Mar 06, 2017 655 views
I am a high school student who will be going to college soon. Depending on where I go, I may need a part time job to afford tuition and living expenses. Past or present working undergraduates, how hard has it been to balance school with work and what are some strategies that would make life... Terrance J.
Aug 27, 2016 900 views Terrance J.
Aug 27, 2016 679 views Caitlin B.
May 02, 2016 484 views
4+ million learners use CareerVillage to get career advice.
About us