Career Questions tagged History Hi, I'm a senior in high school and am planing on studying Ancient History and Political Science at TCU. Right now I'm planing on getting a double major in Political Science and Film and getting my PHD in Ancient History. What are some jobs these degrees could provide for me? I'm thinking about... I am not quite sure what to major in. i have so many interests and i feel like i need a major that can help me with several different types of job opportunities till i find my most ideal career. #business #doctor #nursing #art #communications...
9 answers
Active Jul 21, 2017


Los Angeles, California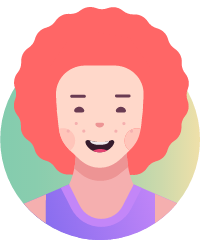 I am a sophomore in high school and would like to go to school to get a teaching degree with a minor in some sort of social science. I love learning about other peoples' culture, but not many high schools that I know of teach an anthropology class. I enjoy history also, but again, the cultural...
2 answers
Active Mar 08, 2018


Kansas City, Missouri I love aviation and I love the history behind many of the planes. I was just fascinated by the history and the stories behind airplanes. More specifically military planes during World War 2 #aviation #military #history #historian... Hi! I am a high school senior and I want to major in history in college. I am interested in becoming a museum curator and I am interested in every aspect of the career itself. #history #museums... Hi! I am a senior in high school and I have been wondering about different careers that I can potentially have as a history major, and being a historian is one I am very interested in. #history...
2 answers
Active May 01


New York, New York I want to write a story about a girl named Tov who is living in the year 2060 and is in the army, figthing against the Taliban, who have been nonexistent for the past thirty years until now. I need a mentor who can help make my story the best it can be. #military #history #literature... I like history a lot and I am thinking about possibly switching my major to history and school but I wanted to see what careers were out there for people with a history degree. #teacher...
2 answers
Active Jul 21, 2017


Boston, Massachusetts I'm a high school student who really enjoys history especially US history. I would be interested in a career that has to do with history but I'm not sure what there is. Thanks for anyone's responses. #career #history... Hey I am a junior in 11th grade and I am having trouble figuring a carer path for myself. I am not really good in math and science so I know it will be hard to major in something that includes a lot of math and science. I love to talk about problems in society , voice my opinions and feelings...
2 answers
Active Jul 21, 2017


Lynn, Massachusetts My name is Sofie and I am a junior in high school. I am looking forward to take the AP U.S History in May but I am really struggling to write the most important ideas of the chapters. What are some strategies to write good effective notes. Please help! #history #testing #strategy #studying...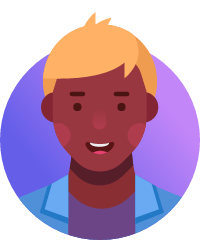 AsiaM_af13 .
Mar 28, 2013
I am a senior in high school and I have an idea of wanting to become a teacher after I graduate from college. I did some research, but I was wondering what is it like for a teacher day to day ? #education...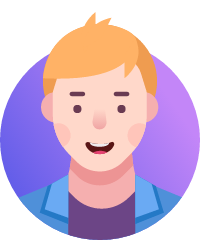 TdavidsonNFTEAM .
Jan 20, 2012
I'm Terriq Davidson and in 11th grade and I'm interested in being a historian. I love history mainly WW2 history. Any answers are appreciated thanks. #social #history #studies...