Career Questions tagged Mathematics
Using principals and fundamentals to study the number of topics. Ranging from an economist to system engineer, there are a wide array of careers available. For more information, please read... 11 votes
11 answers
Active Jun 16


San Francisco, California Armando O.
Oct 04, 2019 180 views
I'm a junior currently attending Astate CQ and I wanted to get some advice about minoring in math or maybe even in business. I would like to know in what direction would I be heading towards having these types of minors. Also, how should I chose between those minors or should I also open up to...
#major #minor #mechanical-engineer #math #engineering #mathematics #college-major Chance T.
May 23, 2019 146 views
Basically, I want to know exactly what makes it feel so enjoyable and worthwhile. Is it the fact of heavy working? Is it the calculating? Is it being able to move heavy things often? #brickmasonry #brickmason #mathematics... Stephanie S.
Aug 29, 2018 206 views
Curious on how many credits I would need or what kind of degree I will need for a math or art professor. I want to know for any type of college too; community, CSU, UC, private, etc? #professor #california #mathematics... Vedant B.
Aug 28, 2018 236 views Alex F.
Aug 22, 2018 265 views
How long should I study for classes like math and english. Im kind of bad at math so would an hour be good?... jeffrey K.
Aug 15, 2018 171 views
i noticed in the mathematics masters program at my University (UW), all the masters​ levels classes, there are only like 5 students​, sometimes 2 students. where do they go to have a lecture​s with the professor? do they just meet up with the proffsor ​at his office or in a regular big room...
#professional #mathdepartment #classrooms #math #class #mathematics jeffrey K.
Aug 15, 2018 256 views
after graduation with a BA in Mathematics, will i​​ be able to teach somewhere for part-tim​​​e and still be in the mathematics master progra​​​​m at the universit​y​​? #teaching #education #teacher #math... Dillon R.
Aug 08, 2018 253 views WESTRY T.
Apr 29, 2018 227 views
I was told by a fellow student that if I took the Praxis Exam in an area unrelated to my major, which is History Education, that I could be qualified in that area also. I am asking this because I was wondering if I could take the math portion of the test as well. If I then passed the math...
#teacher #exam #education #testing #mathematics #education-policy #praxis #math Alexandra C.
Jun 15, 2018 301 views Carmen R.
May 27, 2018 301 views
I am really good at math and it is one of my favorite subjects in school, as well as science. The only one I can think of is an actuary, and that type of job seems like it would get boring after doing the same thing for years. #math #mathematics...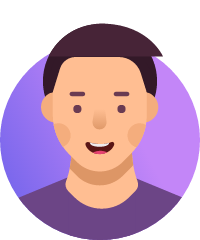 Lukas R.
May 15, 2018 311 views
I'm going for a degree in mathematics but I'm not sure what careers will be available to me. #math #mathematics #career...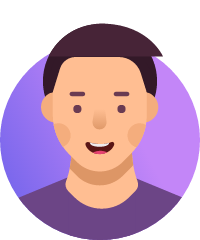 Lukas R.
May 15, 2018 324 views
I'm going to major in mathematics and am wondering what other degrees would go well with it. #math #mathematics... Jessica A.
May 10, 2018 314 views
4+ million learners use CareerVillage to get career advice.
About us