Career Questions tagged Phd Lindsay G.
May 19, 2016 892 views
Hi, I'm an undergraduate student pursuing a Bachelor's degree in English Literature and Spanish Translation & Interpretation and I'm interested in pursuing a Doctorate after I graduate. However, I've heard a number of different explanations of what a PhD program entails and I am honestly so...
#graduate-school #masters #college #phd #professor #english-literature Carter W.
May 18, 2016 1101 views
I am a high school senior, and will attend a four-year college starting in the fall with declared majors in Physics and Astronomy. My ultimate goal is to earn a PhD in Theoretical Astrophysics. Rather than performing research, per se, I like to think and to be around those who have the... Carter W.
May 18, 2016 557 views
I am a high school senior, graduating in a few weeks. I am entering a four-year college this fall, double-majoring in Physics and Astronomy. My ultimate goal is to earn a PhD in Theoretical Astrophysics. #phd #astrophysics... Micah A.
May 18, 2016 319 views
I plan on majoring in art in college but I am not really sure what I will be able to use it for after college. So, I would think that going to an even higher level of education for it would be futile, but then again it might help.... Sarah O.
May 16, 2016 608 views Maia C.
May 15, 2016 756 views
I'm looking at getting my PhD in mathematics and eventually teaching at a college level. It sounds like the perfect job: low stress, work with scholars and students passionate about the subject, continued study in the field of choice, and travel opportunities. I was wondering what some of the...
#applied-mathematics #teaching #college-teaching #phd #professor #mathematics sayavath S.
May 14, 2016 594 views Ivy H.
May 05, 2016 684 views
I know that after I get my degree in biology I have to go to graduate school to get my doctorate. I know you can pay for college through scholarships, but how do you get scholarships for grad school? #graduate-school #phd... Anina H.
Apr 27, 2016 577 views
Hi! My name is Anina and I'm a high school senior and also an intern at CareerVillage. I know that a lot of students are thinking about social science careers (to me, it's so weird how so many people at my school don't want anything to do with science or STEM careers!). But I've also noticed...
#social-science-phd #humanities #phd #english #social-sciences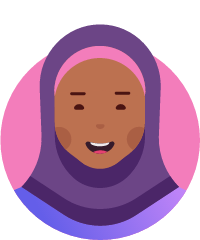 Chinwe A.
Aug 03, 2015 2889 views
I'm a senior in high school; I'm not sure what field of engineering I want to go into. I do know that I would like to be involved in a research job in some industry. I'm interested in biomedical, aeronautical, and chemical engineering. Anyone of any field of engineering that has a research job...
#graduate-school #industry #research #phd #engineering #chemical-engineering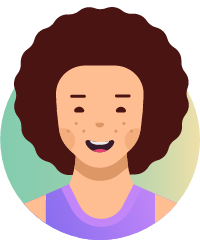 Bryan F.
May 06, 2015 827 views Taty F.
Feb 26, 2015 568 views Kristina H.
Dec 15, 2014 2616 views
I am a senior, and have always been interested in helping people. When I broke my leg I had to do an extensive amount of physical therapy and I soon found out that I really enjoyed this field. I do understand that there is a lot of schooling behind becoming one. I know that this field is...
#schooling #physical-therapy #physical-therapist #phd #therapy #doctor Augusta I.
Dec 26, 2013 790 views
4+ million learners use CareerVillage to get career advice.
About us