Career Questions tagged Pre Med
Pre-Med is a term used for undergraduate college students who are on track to go to medical school. Popular medical doctor careers include a pediatrician, surgeon, and anesthesiologist. Please read... Anthony B.
Mar 17, 2015 504 views
My name is Anthony, and I am a senior in high school. I initially thought I wanted to study biomedical engineering because most of the courses fulfill medical school requirement, but now, I have found other majors that peak my interests, such as Biological Sciences, Anthropology and Africana... Alberto F.
Feb 27, 2015 880 views
I want to be a neurologist or a pathologist, both of which require time and I want to know what are the steps to become one and possibly what majors will better help me fulfill my requirements to get into medical school. #college #medicine #pre-med... Alberto F.
Feb 27, 2015 590 views
I'm an 11th grader who wants to know different programs or classes I should be taking to be better prepared for the process of eventually going to med-school? #college #pre-med... Yaminah C.
Feb 26, 2015 708 views
I'm a junior in high school looking at out-of-state colleges. I want to go to a 4-year college for pre-medicine/medicine, which is a demanding major. I should just remain close to home so i have a strong support system? #college #pre-med #major... Blaine W.
Feb 10, 2015 946 views
I am a high school senior, and am planning on being a nursing major with a focus in pre-med. Am I on a good path as of now? If so, what else can I do? Note: I am also planning on becoming an EMT, and working as one while I go to college. #college #nursing #medicine #pre-med #medicine-school... Jarrin J.
Dec 09, 2014 814 views
I am a college sophomore and one of my main goals to accomplish is becoming a dentist. I have had this dream since freshmen year of high school and even then i still didn't know how to get started. Now I'm feeling more loss than before and have no idea where to begin. please help with a word of... Sofie C.
Sep 09, 2014 11812 views
I am a senior in high school who is super excited about working with kids in the future and making sure they are always healthy. However, I am having trouble figuring out what I need to major in to be able to become one in the future. Many people tell me that I will get the Pre-Med classes to... Briana C.
Apr 09, 2014 757 views Briana C.
Apr 09, 2014 614 views Kyrasia P.
Mar 29, 2014 2330 views
Hi, I am a senior in high school. I am interested in being a doctor particularly a family doctor because I want to work with all ages and both sexes. I was taking family medicine or emergency medicine. However, I always thought of doctors don't have direct- contact with patients like a nurse...
#physician #medicine #healthcare #nurse-practitioner #pre-med #assistant #doctor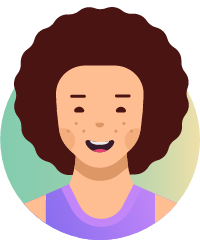 RS P.
Mar 12, 2014 734 views Angela S.
Feb 22, 2014 860 views
I am a highschool student very interested in medicine. I have been looking into the careers of radiologists, sports medicine, and physical and rehabilitation physicians. Is premed something someone typically enters right our of highschool? #college #medicine...
4+ million learners use CareerVillage to get career advice.
About us