Career Questions tagged Pre Med
Pre-Med is a term used for undergraduate college students who are on track to go to medical school. Popular medical doctor careers include a pediatrician, surgeon, and anesthesiologist. Please read... Kayla M.
Mar 31, 2018 307 views
I am a pretty intense athlete and I would love to continue playing sports in college. I know pre-med will contain hard courses, so I am worried about how my grades would do, if I continued to splay sports. #sports... Arfa I.
Mar 26, 2018 317 views
Hi, I am currently a senior in high school who will be attending college this fall semester. I aspire to become a doctor one day. I understand that I would have to be on the pre-med track in college to be considered by medical schools. I am a little confused on my major right now. I did ask a... Shelana B.
Jan 16, 2018 307 views
I am a senior graduating in Spring and i need recommendation letters from professors for application to med school and/or scholarships. Don't really know how to go about it when my classes are 400+ size. #senior #pre-med... Desoray T.
Jan 22, 2018 353 views
Although I have been told it is not mandatory or entirely vital to major in Pre-Med to get into Med School.I would feel more secure in my studies if I majored in Pre-Med or something similar. What are your thoughts? #pre-med ,#medicine #university #major... Desiree B.
Jan 17, 2018 226 views Erin M.
Sep 01, 2017 491 views
I'm interested in a lot of careers, medicine being on of them. I want to have time to take classes in college and explore my options but I know that getting into medical school takes a lot of work and is very challenging. If I go into college not knowing what I want to do, will it be too hard... Aamish C.
May 13, 2016 673 views Brenna W.
May 22, 2016 481 views Nanccheh F.
May 22, 2016 1266 views Shoshannah B.
May 21, 2016 429 views
I am nervous for the amount of money that i will already be spending on books for college as well as possible classes taken in order to study for the MCAT's , I'm just curious of the more cost efficient advice that someone can give me in order to study for the MCAT's without spending so much of...
#studying-tips #doctorate-degree #college #hospital #pre-med #medicine #healthcare Rosa T.
May 20, 2016 414 views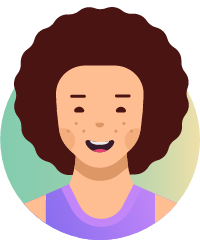 Huy D.
May 20, 2016 439 views Rachel B.
May 26, 2016 451 views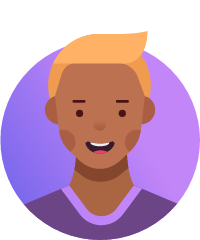 Alvin S.
May 18, 2016 343 views Olivia B.
May 18, 2016 346 views
4+ million learners use CareerVillage to get career advice.
About us