Career Questions tagged Premed Zemira M.
Aug 26 59 views Zemira M.
Aug 26 93 views Zemira M.
Aug 24 36 views Daniela T.
Aug 21 45 views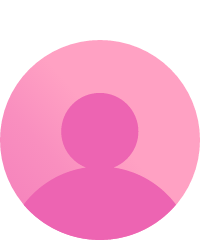 Kimberly C.
Jul 29 60 views
I am a senior, and I have decided I want to major in philosophy, and minor in bioethics. Is that a good major for med school? #medicine #premed #philosophy... Aleksandra B.
Jul 29 64 views
I know that the general advice for premed students is to keep undergraduate debt low, since the cost of applying can be thousands to begin with. I don't have concerns about having undergrad debt because of my school's generous financial aid (I get school grants, Pell Grants, work study, etc.)....
#premed #doctor #medstudent #physician #medschool #medical-school Aleksandra B.
Jul 29 50 views
I already have a major and minor, but there is still space in my schedule for about 3-4 elective courses. I'd particularly like suggestions about humanities courses, since the majority of my schedule is hard science. Thank you! #electives #premed #medschool #physician... Aleksandra B.
Jul 29 77 views
I just finished my first year as an undergraduate student. I'm majoring in biochemistry and minoring in psychology. I know these two fields are very helpful for the MCAT. (I am very interested in those fields as well, so it was not the only reason I chose them.) When did you begin studying for...
#physician #college #study #premed #psychology #medical #july20 #mcat #biochemistry Rashin S.
Jul 14 52 views
I'm a rising junior at Saint Mary's College and my major is Allied Health Science. Hopefully after receiving my degree, I'd like to become a physician assistant one day, but to do that, I really need experience in the active medical field so currently I have no clue how to get started.... Rashin S.
Jul 12 82 views Charlize M.
Jun 24 148 views Divya G.
Jun 11 109 views Divya G.
Jun 11 103 views Catherine T.
Jun 09 406 views
I change my mind a lot and want to do something that is I enjoy every day. I feel that business is broad and it is so much you can do with a business major, however, being a doctor is so straightforward because having a medical degree is just being a doctor. I have always wanted to be a doctor...
#premed #doctor #medical #medicine #marketing #business #healthcare
38 votes
37 answers
Active Jul 13


Garden Grove, California Logan A.
Jun 04 162 views
I just finished my junior year in high school and I am wondering how I should be proactive this summer. I have heard that internships and volunteering in clinics is very good if you plan to go into pre-med, but I am unsure of how to get myself out there. Both of my parents did not go into...
4+ million learners use CareerVillage to get career advice.
About us