Career Questions tagged Procrastination When did you guys realize procrastination was something getting in the way of your life. I think this has been an issue tons of people have because procrastination makes us lose some big opportunities. What are some tips that could help out with procrastination and increase my motivation to work?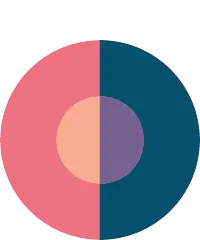 I play 4-6 hours a day of League of Legends. re
Apr 29, 2018 452 views
I have a tendency to overload myself and find myself short on energy when I have the few breaks to work on scholarships.
#procrastination #motivation literally any struggles during college that you had #struggles #college #hard #money #procrastination #life Food plans? Going out? Eliminating procrastination. Transportation? Living place? Making friends? #plans #college #procrastination #goingout #basics I get all my work done but I have a ton of stress because I don't do it until the last minute. #procrastination I have always been a giant procrastinator and I've deduced that the only way to succeed in college is to have good time management. #collegefreshman #success #procrastination I procrastinate alot and its a very bad habit, what will help me to be on task?#badstudent #procrastination #tryingtodobetter #personal-development #time-management During college I will have a lot more freedom and responsibilities, so what can I do to help lower my stress level? Also, how do you prevent procrastination? #stress-management #procrastination I am very guilty of waiting until the last minute to do assignments. #procrastination #needtogetaheadofthegame #struggle Sabia
Jan 17, 2018 469 views
There are days that I feel soo lazy that I don't want to read or do my assignments. I procrastinate too much.
#procrastination #focus #reachmygoal It's very hard to focus, even though it's quiet. I easily get bored. It's also hard to manage your time. I always procrastinate. #studying-tips #focusing #procrastination Shama
May 20, 2016 857 views
Hi, I'm a sophomore in high school. And I know that it is EXTERMELY early for me already to lack motivation, but I'm taking all these hard AP/IB classes that have ABSOLUTELY NOTHING TO DO with what I want to be when I'm older. So I was just wondering if anyone has any tips on how to stay...
5+ million learners use CareerVillage to get career advice.
About us