Career Questions tagged Retail Samantha J.
Apr 12, 2018 279 views
I really don't like fast foods i rather work in retail because i have bad experience with fast food places.... jose M.
Feb 22, 2018 416 views Claire N.
Oct 07, 2017 419 views
Everywhere I want to work, even small retail jobs, seems to ask for work experience, so how do I get that experience in the first place? #retail... Melody U.
Mar 20, 2017 630 views
Hi. I'm just wondering if anybody knows of some good jobs that can hire people only for the weekends. I'm a college student who already works 20 hours a week at the library so the weekend is all that I can manage. I've been considering applying to restaurants and the like because it seems like...
#retail #restaurants #weekend-jobs #jobs-for-college-students Melody U.
Mar 20, 2017 477 views
Hello there. I'm a student at community college, who also works at the library 20 hours a week. I now need a second job to supplement my income. I have always had trouble with applications that require online assessments. I've applied to Target, Sams, Wal-Mart, and Ross in the past and have...
#retail #online-assessments #weekend-jobs #jobs-for-college-students Nathan M.
Feb 15, 2017 677 views Jodie A.
Feb 13, 2017 574 views Deana A.
Dec 07, 2016 892 views
I'm a high school senior looking for a part time position as my first job. Should a first job like this be focused on whatever is available, or should it connect to the career I want to pursue in the future. For context, I want to work as a macro social worker in the future, but there are few... Rebecca G.
May 25, 2016 773 views
Now I understand that I'm not going to be able to be a CEO in high school, but what job(s) is best for a high schooler entering the work force to get some work experience to put on a resume (Restaurants, fast food, retail, etc.)? #human-resources... Soundarya N.
Jun 27, 2016 1122 views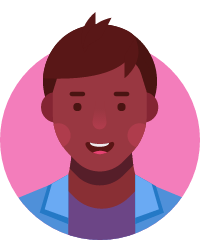 Joanne P.
May 17, 2016 629 views Wing L.
May 10, 2016 637 views Stacy M.
Apr 01, 2016 756 views
I really want to have a successful career in fashion. I'm not sure exactly what I want to do within the industry, so I'm hoping to get some advice or insight into what you believe to be entry level jobs within fashion/retail that would put me in the best place/career track to be successful... Stacy M.
Apr 01, 2016 783 views
I would love to work in the fashion industry one day, so i'd like to know how to prepare for interviewing for entry level jobs either during or right out of school. How can I be sure to secure that first interview? What should I be sure to include in my cover letter? Are there any activities...
#recruiting #interviews #human-resources #resume #retail #fashion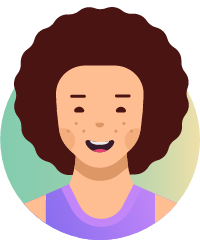 Miguel M.
Dec 10, 2015 638 views
Hi I am a junior, I am interested in shoes, what careers would you suggest that go along my interest? #fashion #retail...
4+ million learners use CareerVillage to get career advice.
About us