CareerVillage is a community where students can get free personalized career advice from real-life professionals. Harpreet K.
yesterday 3 views
Since I was young, I've always had an interest in animals. As I'm becoming older I have been thinking more about pursuing a career in veterinary sciences. Rather than dealing with domestic animals I am more interested in wild animals. What opportunities has this career given you? Have you been... Harpreet K.
yesterday 4 views
I've always been interested in anthropology and history as a child. I am curious to hear personal experiences. Has this career provided opportunities to travel? Do you work with an organization or museum? #career #anthropology... Naga Venkat P.
Jul 29 16 views
pursuing my masters in information security and also I am the current vice president external for Concordia GSA...
Edmonton, Alberta, Canada Jessica H.
Jul 28 20 views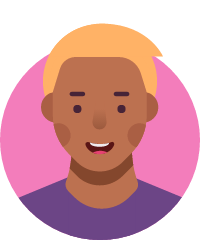 oriana O.
Aug 02 27 views
I really like to know what jobs are like CEO or have a lot of leadership in the FBI- I work better and teams, and even better when I can take charge with the help of others. #career #ceo #business #fbi #law #management... Jessica H.
Jul 21 27 views oriana O.
Aug 02 29 views
I really want to be in the FBI- and I always work better with a team. More specifically my friends. We've been doing escape rooms for so long- and we work better together. We'll us together. We're all good at different things- and Like Tech, and so on. #computer #computer #general... Amanda C.
Aug 01 52 views
Ok, dumb question, but is Brooklyn-99 anything similar to actually being on the NYPD? I love the show and it's made me consider joining the NYPD but I know it's fiction and probably unrealistic. One of the best parts about the show is its representation and diversity, but is the NYPD force...
#cop #july20 #nypd #cops #criminal-justice #police #nyc #new-york Vanisha R.
Jul 22 56 views
4+ million learners use CareerVillage to get career advice.
About us