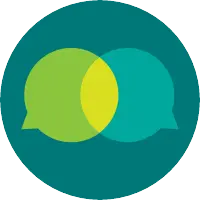 Donna Calvert, PT, PhD
Following Tags
Tags on answered questions
Active Locations I am a sophomore in high school and i plan on going to college to be a physical therapist and i just wanted to know how long you have to go to school. #physical-therapist #college-minor #college-advice #physical-therapy I want to be a therapist but in my research, I found out that there are many different kinds of therapists and I was wondering which one would be best for me? #physical-therapist Jose
May 21, 2021 314 views The littlest thing can hurt my back ! # #physical-therapy I always wanted to be a physical therapist because i want to help people gain their ability back . #physical-therapist I am a 15-year-old freshman looking to be a therapist, and one day even own my very own business. I already started looking into which colleges have the major that I need in order to qualify as a therapist. #therapist #physical-therapist I'm a non-experience student. still doing my last year of physical therapy due to covid19. I'm also weak in practice. it will be a pleasure if you help me with your assistance. #physical-therapy
Hyderabad, Sindh, Pakistan I am a senior in highschool and I just decided what I want to do and the only classes I'm taking this year are advanced biology and anatomy and physics. #physical-therapist #psychology Bryce
Oct 27, 2020 299 views
I am a senior in high school, and I am possibly going to major in physical therapy. I believe that being informed about helpful skills for this major would benefit me in college, as well as in a future career. Learning about these skills would also allow me to see if I possess some of the... Bryce
Oct 27, 2020 361 views
I am a senior in high school, and have narrowed down my list of potential majors. Physical therapy is one of my top choices, and I am trying to get more information about colleges that offer this major. #college-major #physical-therapy Meeya
Oct 26, 2020 373 views
Hello!, my name is Meeya and iv'e become very interested in being a Physical Therapist!. #job , I love helping people and being able to see them grow as a person!. Tho I have found so many pros with this job I would love to know what the cons are of this career!. #career-choice... Bryce
Oct 27, 2020 327 views
I am a senior in high school, and I have become more interested in physical therapy as a potential major. I feel as though it is beneficial to understand the tasks that are involved in this career. Knowing these tasks may allow me to decide if this is the career for me. #physical-therapy #tasks #Physical-therapist #therapy ella
Aug 27, 2020 454 views
What does a physical therapist schooling look like? #physical-therapist #therapists #therapy #psychology