Jerome Levy
Badges
Following Tags
Tags on answered questions Hope
Oct 14, 2021 122 views
I have autism and my favorite things to do is sing, dance, go for walks and play games talk and watch tv and movies.
#filmmaker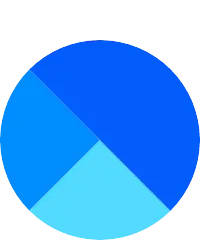 #technology #software #programmer Ellie
Jan 18, 2020 711 views
I suck at math but all I can imagine myself doing is being an engineer. I want to do enviornmental (which is like civil) #engineering engineering Danny
Sep 16, 2021 229 views
I go to Galileo. #engineering #film #editing #cinema #portfolio #videos #projects #filmediting #television Jamie
Sep 19, 2021 498 views
I am a current high school senior considering whether or not I want to dedicate four year's time and go into debt for a bachelor's degree in computer science with a minor in design. I am hoping to get online certificates and take online courses instead as I've heard the computer science/design... Greensboro, North Carolina Luke
Mar 05, 2019 381 views
#technology #computer-engineer #tech #engineering #engineer #software #math #software-engineering I am interested in becoming a sound engineering technician after I complete my job corps training. Would like to know what the requirements are for this job position because sometimes when they say a high school diploma they only take people with collage degrees so I would like to know what... Ethan
Sep 25, 2019 485 views
I'm in audio/Video production for m high school and wanted to know if keep following this path would it be a struggle finding work? #technology #internship As anyone who plays video games would be, I was excited by the prospect that playing video games could be a viable career choice. But I don't know if it would be the right career for me, since in the end it sounds like a lot of sitting down. Is it as fun as it sounds initially, does it become... What are the most important skills a student interested in going into engineering should have since now? And what about the ones we might have to develop during college?
#career #student #civil-engineering #engineering #engineer #math #senior #college Ryan
May 18, 2016 795 views
I want to know if there is any benefits that can help me if I'm an engineer. I also want to know the easiest part of being an engineer. #technology