Mia Shipman
Badges
Following Tags
Active Topics
Active Locations Agustin P.
Mar 05, 2014 1308 views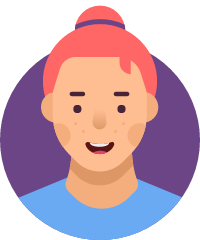 Jocelyn Q.
Mar 05, 2014 1398 views
I am currently a junior in high school. I am not sure what career I was to purse but majoring in communications is one of my current paths I am willing to take but I am not sure what position I would get if i were to have a job. #jobs... Alexis F.
Mar 11, 2014 1303 views
I have been on 3 Disney cruises and have loved all 3! I like to travel, interact with people and help others. I was wondering what kind of jobs are avaiable to work on a cruise? I know there are waitress options and cruise directors which do that. What else is out there? Pros/cons? HELP!... Alexis F.
Mar 12, 2014 2888 views
I like to travel and I am interested in studying abroad in college. Although, I have not developed what career path I want to take yet. What careers travels around the world? Thank...
14 votes
10 answers
Active Dec 26, 2016


San Jose, California Sofie C.
Mar 12, 2014 5206 views
I am a junior in high school who is unsure if getting a job is a good idea while in school or not? #money #job... Matthew M.
Mar 12, 2014 1114 views
I am really interest in astronomy but I don't know if there are many options career wise.... NA N.
Mar 12, 2014 997 views Arliene A.
Mar 14, 2014 872 views
I want to start nursing school soon and was wondering what classes i would have to take.... Sean G.
Mar 17, 2014 1553 views
I am having a little trouble finding a career to follow. Anything will help,...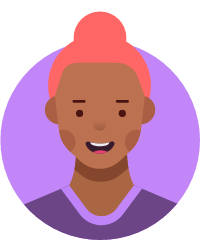 Lori G.
Mar 31, 2014 3474 views
15 votes
15 answers
Active Jul 21, 2017


Clinton, Maryland Evely C.
Apr 08, 2014 1086 views
It may seem as if listening to people's problems every day could have a negative effect on your life since people will most likely come to you because of negative things happening in their lives.... Melissa S.
Apr 28, 2014 1365 views
I'm just currious if applying online is better than a hand written application #job #application... Sage K.
Apr 29, 2014 3003 views
I'm a sophomore in high school, and I'm starting to think about college and what it is going to be like. I've heard that in college, it is hard to get by financially, and I was wondering what the reality of it is. How hard is it? What kind of things can you do to improve your financial...
23 votes
14 answers
Active May 06, 2016


San Jose, California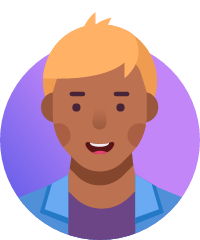 Simran K.
Apr 29, 2014 1623 views
I am a high school senior and even though I do not know what career I wish to pursue, I want to make sure that I am doing something I love, while still being able to comfortably support myself. I guess I would just love to hear different perspectives on your career and how you keep the balance... Andrea H.
Apr 30, 2014 2092 views
I've heard about hazing which scares me a bit, but I've also heard a lot of good things. (I'd also love to hear about experiences had in fraternities and how that may have affected male professionals on the site as well.) Does joining one help build up a network and is that helpful in future...
#sorority #career-path #networking #college #advice #fraternity