Wayne Fonville
Badges
Following Tags
Active Topics
Active Locations 10 answers
Active Aug 23


Frisco, Texas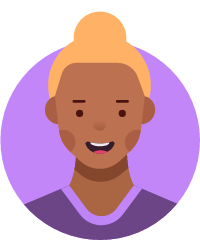 Hi all. Over the past year I have been reading books, watching youtube videos, and talking with various people on the topics of self-development, entrepreneurship, leadership, etc. However, I'm missing a mentor figure in my life. How do you recommend finding a mentor, whether it be a professor...
7 answers
Active May 09


Bethesda, Maryland I'm a Honor student in High School and i will be taking AP Classes this upcoming school year and i was asking because i feel that education basically gives you a layout of how a real job works depending upon the forms and fashion it is shown and taught. However, aside from my reasoning, I just...
#leadership #career #powerpoint #education #feedback #legal-opinions
5 answers
Active Nov 18, 2017


Jonesboro, Arkansas I've recently moved to Tampa from Indiana with family. I'm currently enrolled online at Ashworth but I want to go to a campus because I feel like I'm not learning anything. I'm not sure I want to continue with veterinary assisting or if I want to go into some form of business management....
2 answers
Active Jul 29, 2017


Tampa, Florida 4 answers
Active Jan 29


Los Angeles, California This question has always seemed to bother me. Maybe it's just because I don't even know what a certification is. But overall, I would like to know the difference between the both and is one better to have than the other? Also, How many years of schooling does going for a certification require?...
2 answers
Active Aug 18, 2018


Bayville, New York There are many things that I desire and it is so tough for me to pick that very special one! Psychology has so much to offer and I am just lost in the middle. The options upon options never end. I feel as if I should definitely know what it is that I want to do once I graduate. I mean, I...
#career-path #career-counseling #career-choice #career #career-development
4 answers
Active Feb 02, 2018


Bayville, New York 2 answers
Active Jul 21, 2017


Sumter, South Carolina 3 answers
Active Feb 02, 2018


Milwaukee, Wisconsin 5 answers
Active Feb 27, 2018


New York, New York 5 answers
Active Aug 15, 2018


New York, New York 4 answers
Active Jul 21, 2017


Los Angeles, California 5 answers
Active Mar 04, 2018


Lakewood, California 4 answers
Active Jul 21, 2017


Los Angeles, California 4 answers
Active Sep 20, 2018


Los Angeles, California