John Lewies J
Badges
Active Topics I am currently a softmore in high school, and I am in love with dancing it is my passion. I take a Jazz dance class at my high school, and my Jazz dance teacher is such a good dancer that she inspires me to become a teacher like her one day. #dance #dance-teacher...
4 answers
Active Mar 08, 2018


San Jose, California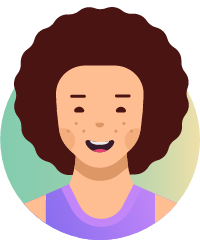 2 answers
Active Jul 21, 2017


Dover, Delaware 4 answers
Active Nov 28, 2017 I am planning on getting a bachelors in nursing and then going on to receive a masters. However, I am not totally sure what I would like to do with these degrees. #nursing #in...
Denham Springs, Louisiana I wish to go into a career of Game Design and Programming. I want to be fully prepared for college so I know what I'm doing before I go in; also, I want to create small portfolio of simple games to show that I have some knowledge in the field. What kind of things should I do to become more... I am looking into several different types of Engineering degrees as well as possibly going to Pharmacy school. I know a lot about Engineering through my high school course of study, but I don't know enough about Pharmaceuticals. I would like to know more information about on the job experience.... I'm interested in this career but i'm unsure of what it is exactly. #science...
2 answers
Active Jun 27, 2018


Shorewood, Wisconsin I am interested in studying engineering and I have been told that with the skills I have that industrial engineering is the best path in engineering for me.... Gabriella H.
Oct 22, 2016
4 answers
Active May 01


Worthington, Ohio Belsabeth O.
Oct 23, 2016 Is there a great book/website/video series that would be the best for learning C#? #programming...
3 answers
Active Mar 07, 2018


Knightdale, North Carolina I am a sophomore in high school and am confused on what I should major in if I want to be a anesthesiologist. #medical #biology...
Shingle Springs, California I'm a student from Vietnam currently studying at the U.S, Texas and want to study biochemistry as my major and maybe become a pharmacist or a doctor in the future. #medicine... I've always wanted to be a Civil Engineer, but I know that there are so many different branches of it that I'm not sure which one I want to follow in....
5 answers
Active Jan 18, 2018


Canandaigua, New York