Lisa Woodis
Badges
Following Tags
Active Topics
Active Locations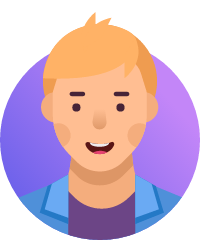 TerrellCodman3 .
Jan 10, 2012 2683 views
What Universities Are Good if I'm interested in finance? #finance... Sam G.
Mar 14, 2016 4354 views
19 votes
16 answers
Active Jun 10


New York, New York Lindsey G.
Mar 14, 2016 1116 views
11 votes
11 answers
Active Jun 10


New York, New York Terri N.
Mar 17, 2016 990 views Kate T.
Mar 17, 2016 1170 views
I know life is full of difficult decisions, but how do you know which decision is the right one? I'm having trouble deciding whether to go to school to get my BS in finance or pursue my dream of acting. #finance #financial-services #investment-management... Dyrel M.
May 08, 2016 707 views
I am very business-oriented and know that I would love a career in this field. I'm just not sure where to stamp my major. #finance... Lioz G.
May 23, 2016 858 views Jade C.
May 23, 2016 483 views Marissa M.
May 24, 2016 725 views Elizabeth A.
May 25, 2016 774 views Krystelle D.
May 27, 2016 751 views
I've been searching the internet on what is better to major on if I intend to become a lawyer. Many websites have criticized that business,financing, or economics do not capture law schools' attention unless there is a very complex branch that pertains to either. All website that I have seen...
#university #lawyer #banking #teacher #law #professor #teaching #finance Ishan R.
Aug 08, 2016 580 views
I'm a high school student thinking about my future. I would love to have this question help not just my future, but everyone else's who is in my career path . #engineering #mba... Katie L.
Aug 15, 2016 637 views
I would really like to be in media production (TV or internet!) when I grow up. How did you get to where you are? I'm always told that I should start preparing for my future now while in high school so any advice about that would help me a lot! #media-production... Kyle Y.
Nov 09, 2016 842 views
I ask this question because not everyone gets a job in their field of study. This question is for those who do not know what they want to study, and are looking for someone who was in a similar situation. A lot of people don't know what to study when they get to college, so did your major play... Abdulwahab A.
Dec 05, 2016 750 views
The big four (Deloitte, EY, PwC, or KPMG) are my first option as a Finance student after I graduate. Is it the right step for me after I graduate? Should I work there for experience and move onto different company that can draw a more stable, clear, or suitable career path towards retirement?...
#graduate #financial-accounting #business #finance #accounting
16 votes
12 answers
Active Jun 16


Granada, Andalusia, Spain