Corwin Francis
Badges
Following Tags
Active Topics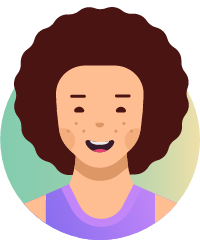 Karan J.
Mar 09, 2016 1252 views
I'm starting to learn about IT in school and so far am really enjoying it. Can you tell me more about what jobs in IT for an airline or in aviation are like? This question was posted by a CareerVillage administrator on behalf of the students of CareerVillage. #aviation #airline-industry... Ichelle J.
May 27, 2016 524 views
I am a outgoing high school Junior who strives to be successful by taking small but meaningful actions to reach my goals. I spend atleast three days a week researching my future career but haven't find a answer to this question. I want to be prepared for any challenge that awaits me as best as... Ethan K.
Sep 27, 2017 428 views
I want to open my own tricking gym. I know that I want to pursue it but I do not know what to learn in college. #martial-arts #business... Kim B.
Jan 16, 2018 370 views
I am a female high school senior who has a passion for technology. I love computers and learning everything about it. I've decided to major in computer science but I don't exactly know what jobs there are to offer once I achieve that degree. #technology #computerscience #information-technology...