Jennifer Onetto

Badges
Following Tags
Active Topics Taylor M.
May 18, 2016 549 views
I have aniexty and stress issues... Shameka P.
Sep 28, 2017 225 views
I know that these majors can be very stressful. I just wanted to know a few ways to relieve stress.... Yeika P.
Jan 14, 2018 236 views
I'm a junior in high school and I've already looked into applying for colleges and it seems pretty complicated. So I'm just wondering how hard will it get throughout senior year looking for colleges? #stressed #college-applications... Clara W.
Jan 16, 2018 301 views Joana M.
Jan 16, 2018 273 views
#stressed #life-balance I'm in my second semester of Junior high and I've been stressed since day one. I work throughout the whole weekend to help my mom around the house, but I barely have enough time to study only weekdays. I barely even have enough time for myself. How can I deal with the... Kristina G.
Jan 17, 2018 186 views
I'm not particularly rich... I'm most definitely getting a job to start making money when I get to college. But homework and studying sounds rough. How do you make friends in between that? Will I get the chance to join any clubs or will I be locked up in my dorm either doing homework or, I... Nicole B.
Jan 19, 2018 223 views
Typically, I #stress eat which is not good considering my dining halls is buffet style. What is a good way to not give into my sweet tooth or to #reduce how much stress I... Amanda R.
Jan 19, 2018 232 views
My job barely pays enough for rent let alone school, but I have to pay loans back at some point and there's no guarantee I'll get a good job. #school #stressed #financial-planning... Alana C.
May 14, 2018 167 views
The only thing between me and my dream school is money. I have been trying every trick in the book and nothing seems to be working out, they all have these crazy requirements that I just don't fit.... Maddy R.
Jul 10, 2018 168 views
I'm a Senior and don't know when to start applying.... Samantha Z.
Aug 03, 2018 247 views
What are some stress relief activities that you have done while you were in graduate school and how consistent were you with them? Did you think they made a difference in your focus? #school #graduate-school #stressrelief...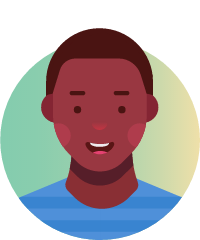 al L.
Aug 13, 2018 195 views
Does anyone have stories of them pushing the limit has that helped you find balance?... Madison S.
Aug 16, 2018 193 views
I know college has lots of stresses, and would love to be able to minimize the stress I have during college so I can focus on my studies.... Ayen M.
Aug 22, 2018 194 views alejandro C.
Aug 24, 2018 137 views