Sheila Jordan
Badges
Following Tags
Active Topics
Active Locations Sofie C.
Mar 14, 2014 936 views
I am current junior that attends a high school where we as students learn the content from internet resources and not from a teacher. This makes me really sad and afraid that what I want to become when I grow up will not exist anymore due to the new technology and computer-based learning.I love... Shaik J.
Apr 29, 2016 1125 views
28 votes
11 answers
Active Sep 05, 2019


Hyderabad, Telangana, India Kelly J.
May 02, 2016 2282 views
I am in high school and have a really hard time staying organized. Especially when it comes to doing big projects or studying for tests. I'm trying to find out what others have done to stay organized in school or a job. Do you have recommendations on technology tools/programs I should use?...
12 votes
12 answers
Active Feb 19


New York, New York Cristy R.
May 05, 2016 457 views
It's my first year, I have many scholarships but i am not devoted to a certain major. Should I just choose one or should I figure it out once I get there.... Mallorie S.
May 06, 2016 833 views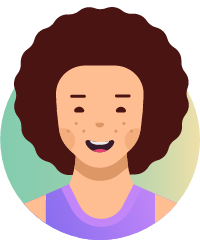 Camryn H.
May 06, 2016 760 views Harley W.
May 13, 2016 693 views Tomi L.
May 14, 2016 664 views
I want to be able to see the world, but with a degree behind my back. What is a good career (well paying job) that will pay me to travel? #travel #traveling... Olivia B.
May 18, 2016 516 views
I've always gone to small schools with small class sizes, which enabled me to be close with my teachers and ask questions whenever I needed. I am concerned that I will not have this opportunity in a bigger class setting. #professor #student... Bernadette K.
May 18, 2016 606 views
I want to see if there are going to be any changes in the near future that could effect me as a new pediatrician and if i could be really eligible for a job opening or not. Can qualifications vary over the years? I don't want to enter in any field that is not growing or will not give me a job...
#pediatrician #pediatric-nursing #hospital-and-health-care #healthcare Veronica R.
May 23, 2016 1162 views
I personally am going to be in an engineering/mathematics position, and I want to make sure I am doing the right thing. I am seeking tips on how to act in my first professional employment and what I should be doing that isn't explicitly stated. #engineering #math...
15 votes
11 answers
Active Jan 27


Trenton, New Jersey Leion E.
Sep 04, 2016 822 views Katherine C.
Oct 11, 2016 599 views
I am a high school student and am struggling to find any opportunities for experience and development. Any suggestions? #jobs #school #experience... Alexandra C.
Oct 11, 2016 1456 views
I'm curious about what specific types of jobs are in demand now or will become more in demand within the next few years. This could even include positions that don't exist currently, but might in the future once technological innovations call for it. #communications #telecommunications...
67 votes
73 answers
Active Sep 18


Philadelphia, Pennsylvania Samantha M.
Oct 20, 2016 394 views
I've always wanted to become a pediatrician and I would like to know how tough the road is to becoming one. #pediatrics #pediatrican...