Sheila Jordan
Badges
Following Tags
Active Topics
Active Locations Rhea K.
Apr 22, 2018 222 views
I am currently a junior in high school considering biomedical engineering and want some more information for potential careers and general career advice. #biomedical-engineering #biotechnology... Mia Q.
Apr 29, 2018 267 views
I plan to become a band director and am currently a section leader. I try to inspire the others in my section to practice and work hard however it doesn't always work out. How can I connect with them to inspire them to be better? #music #teach #teaching #teacher... Mia Q.
Apr 29, 2018 223 views
I am in the marching band at my school. We practice for 6 months in hot South Florida and sometimes people decide to just give up. As a section leader and leader in the band I have a responsibility to keep spirits high when we spend hours outside running around in 100+ degree weather. How do... Tomi C.
May 18, 2018 217 views Ashlyn S.
May 26, 2018 223 views Kiara S.
May 28, 2018 257 views Alexandra C.
Jun 15, 2018 252 views Andrea C.
Jun 22, 2018 911 views
I want to get into the field of medicine. Is pediatrics a good field to get into and if so, whats the process like to become one? How many years would it take to become a fully qualified pediatrician. What other jobs would you recommend in medicine which are shorter courses? #pediatrics... Nyria B.
Jun 29, 2018 208 views Anna L.
Jul 09, 2018 335 views Caitlin P.
Jul 12, 2018 410 views
11 votes
13 answers
Active Jan 19


San Jose, California Isabela E.
Jul 13, 2018 106 views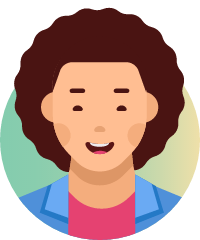 Noelle M.
Jul 14, 2018 207 views Rachel E.
Jul 28, 2018 184 views Catera G.
Aug 02, 2018 159 views
Preferably would like to hear experience from those who majored in psychology....