Loida Otero ➢ Social Media Marketer
Badges
Following Tags
Active Topics
Active Locations Levi M.
May 15, 2016 1094 views
Within the next few months I am going to attend college. Coming from a rural environment, I was hoping to discover some ways to save money. Having already researched possible ways to save money, I was hoping that someone might have something more to share from their personal experiance about... Rachel B.
May 17, 2016 534 views
I have always done well in school and pride myself on my working knowledge. I am concerned that my grades might suffer due to all the changes I will have to deal with being on my own for the first time. I'm sure many students have experienced this, and want to avoid it, if at all possible....
#academic-advising #college #guidance-counselor #advice #academic-advisor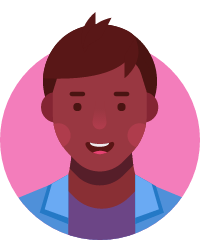 David L.
May 22, 2016 758 views Veronica R.
May 23, 2016 741 views
I will begin my freshman year of college this coming fall and I will be staying on campus. It's my first time away from home and I'm worried about getting lazy or procrastinating causing my grades to suffer. What's your best advice on how to stay on track while college bound? #college-bound... Tom R.
May 23, 2016 464 views
I am going into my junior year of high school and hoping to major in Computer Science in college. It has always been a dream of mine to go to Stanford or another, similarly selective school that has had success in its computer science department. I first got interested in computer science a few... Karen P.
Aug 26, 2016 514 views
I am a high school student going into my third-year of high school. As you are no longer a newbie in high school, you would think that it would be easier to handle both school and the rest of your life since you should have gotten the hang of things already. Unfortunately, it only gets harder....
#sat #classes #junior-year #high-school #act #sports #high-school-classes #survival Karen P.
Aug 29, 2016 574 views Karen P.
Aug 29, 2016 708 views
I am going into my junior year of high school and I need to start preparing for college very soon. My family isn't well off and so I will definitely have to take out student loans in order to pay off my college debt. I am not too familiar with how scholarships work. My brother is 4 years older...
#student #financial-services #scholarship #college #scholarships #tuition J'lyn P.
Sep 01, 2017 491 views
I'm asking because i want to make the best financial decisions dealing with my education.... Patrick M.
Aug 22, 2018 248 views
Whether it's scholarships, or grants or a form of profit, please list down how or the specific name. #money #income... Catherine T.
Feb 04, 2019 262 views