DENNIS BREEN
Badges
Following Tags
Tags on answered questions
Active Locations #lawyer #fun #business-lawyer I am debating going into a career that relates with law. I wanted to be a corporate lawyer, then a criminal defense attorney, but now I'm debating a trial lawyer. Do you have a suggestion on which one I should choose? What convinced you to go into your specific law? #law #lawyer #lawyers... I want to know if it is worth. Does it pay well normally, is it fun, does it not waste time. #lawyer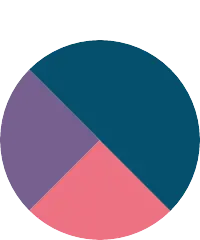 I am a high school student looking to become a lawyer after school but I need help figuring out what classes would be good for me to take and what universities would be good options.
#school #lawyer What are somethings that lawyers can do that other jobs can't offer? #lawyers #attorney #business-lawyer #lawyer #professional #any #professionals #law # #career #disrespect #immaturity I am a sophomore and i´m looking for career options for lawyers and what college classes do i have to complete . Also how many years of college do i have to complete to become a lawyer .
#lawyer #attorney #career-options #lawyers #business-lawyer #future #lawyers #business-lawyer #law-school oriana
Aug 02, 2020 1479 views
Okay- I admit I've been watching a little too much criminal Minds- but I was wondering what they actually do. I find interesting- "profiles." I think that it's a great tool to really get into a criminal's minds- no pun intended. I've watched my fair share of law enforcement tv shows- and they... Kenny
Sep 09, 2020 276 views
I have looked all around online, but have not found a specific answer. What are some important and crucial steps when wanting to become a court justice is a dream job?
#LAW #JUDGE #LAWYERS Kenny
Sep 09, 2020 326 views
Everyone knows of the injury and insurance lawyer, the real estate lawyers, and defense attorneys. However, what are those lawyers that we barely hear of, but are still have an interesting role. I know there are dozens of specializations in law, but what are some of the unheard ones. Would like... #gamedesigner #musicians #lawyer I am a junior in high school from New Jersey, I am interested in pursuing a career in the legal field. I do Forensics at my school, which is a big commitment, so I am hoping for an internship that is flexible with a high school schedule. Anything helps, and thank you! #internships #law... I am in the 11th grade. I want to becomes a lawyer since could remember. #lawyer Me and my friend both really want to become FBI agents- We work well together. Any chance we could work together? #work #fbi #Friends #NEwyorkcity #law