Yolonda Bueford
Badges
Following Tags
Active Topics I enjoy working with kids but don't want to be a teacher or work in a day care, i would like to know if there are any other careers/jobs i can do to work with kids?...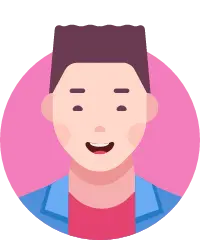 I want to know if it's possible to be a family therapist as a social worker? social-work... RS P.
Mar 12, 2014 1501 views Im asking this question because as of right now I'm not sure what I want to major in exactly because as of right now I like psychology, sociology,social work and criminology. psychology social-work sociology... Would it be wise to double major in both sociology and criminal justice? I am a senior, and I am interested in both areas. college-major criminal-justice... I want to major in Sociology but I don't know what jobs are there for it? Does it work for social work? college major work social...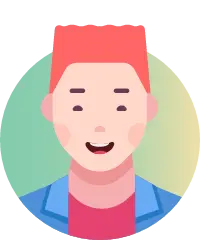 I'm a sophomore in high school and I am interested in becoming a social worker because I want to work with children and give back. Do you need to get your bachelor's and your master's or just your bachelor's? Also what is it like to be a social worker? social-work high-school social-worker... Hi! My name is Anina and I'm a high school senior interning at CareerVillage. I have a fellow classmate who wants to become a social worker. I've heard that it's a "thankless" job. Why would they want to do it? What makes the job worth it?... Hi, I want to be a social worker but I'm not sure if I want to get a Master's Degree or not. Is getting a Master's worth the extra schooling?... I am enrolled at Liberty University for fall 2016 and am hoping to get into their nursing program. My mom is a nurse and has done hospital nursing for many years. I see that it is long hours and physically draining. I love helping people and really want to pursue this path but, if it's an...
registered-nurses nursing nurse-management nurse-practitioner I will be entering college this spring, and like many people I am currently undecided as to what I want to major in. I know that this is not unusual, but what I do not know is at what point it is best to make the decision. At what times did others choose their majors? How did it work out?... How much of a benefit (in terms of career) does a minor give in addition to a major? Do people with minors have major advantages over those who don't? Is a minor recommended? college university major... I know some interests I have, and possible careers I may be interested in, but I'm not quite sure how to decide or figure out which path is the right one for me. career career-path career-paths undecided... I always see both but no one has ever said the differences to me. Is one of them more focused on the science aspect? college student degree... I'm enrolled in a liberal arts college for the fall and it is pretty pricey! I have a little bit over half of my tuition paid for by the scholarships that my school has given me.. I have only heard back from one of the scholarships in my area that I have applied for. I have cerebral palsy so it...