Joseph Neilson
Badges
Following Tags
Tags on answered questions I'm very curious at to what it is like to be an astronomer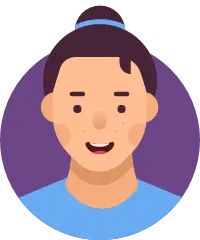 be a researcher #research #scientist
Chennai, Tamil Nadu, India I've been recently researching the different types of IT/computer degrees, and I'm struggling to understand how they differ. There seems to be a lot of overlap in the various careers. I've been able to improve my comprehension/understanding by comparing the various technology careers to the... My future trends will help me in life want hard things then most people do not know. I just want to know your story and get a lesson or be inspired.
Coalisland, Northern Ireland, United Kingdom My younger sister is really interested in astronomy and I'm encouraging her to major in it. However, when she asked me about career options, all that came to mind were NASA and aerospace engineering. I was wondering if there were any other careers out there and if they are in demand. Also,... Hi,
I graduated within Biology major and now im looking for job that related to my major. I wonder if Kennel Attendant is related to Biology major if I want to pursue high education in Master's or Veteranian school? I don't like thinking hard I like simple things #astronomy
Pretoria, Gauteng, South Africa #Women-in-science #Women-in-astronomy #Science #Astronomy #Telescope What's involved in earning an astronomy degree? Does involve a lot of math, physics, and theoretical classes? What classes would one take? I would need a source of income during college to pay for my education and I was wondering if it is normal/feasible to have jobs while in college. Hi, my name is Miracle and I'm about to start college in the fall, but I'm not sure what to major in and I was hoping that having a scientist answer my questions then that might give me some insight on what to major in. I know these aren't ideal questions, but I've always loved science and... Some people go for advanced training or even just years of college to pursue their careers and I would just like to know if people think its beneficial to have attended college for the career they went into. I love Solving problems and I love algebra but I hate computer work and I want to be in the engineering field I want to do stuff with my hand not on the computer
Voorhees Township, New Jersey I wanna become a certified nuclear medicine physician