Joseph Neilson
Badges
Following Tags
Tags on answered questions I have #autism. My life was very rough with it. I was struggling in #school all these years because I mad some of my #teachers mad in the past. All I want is to #graduate and go to #college so that I can get a #job. I have my #parents to support me. I sometimes like to dabble in... I am a student that thrives in STEM classes. When identifying a struggle I face at school, I would have to say I struggle to find the motivation and focus to write essays. I am a decent writer, but I simply don't enjoy writing. If I were to become a geneticist, or something similar, would I be... I'm currently in third year studying economics, which i love however i dont want to go down the path most do with economics because i dont enjoy the maths side as much, which leads me confused on where i should go next #university #economics
Nottingham, England, United Kingdom ALEX
Aug 05, 2021 245 views
I am in year 8 but i want to work to help my Family #work
Peterborough, England, United Kingdom I am interested in code and was wondering if someone who was experienced in using online websites to learn code could tell me which websites work best. I have also heard from a few people that certain coding languages are better to learn first than others. Thank you for your time.... mery
Nov 13, 2021 236 views
college student.
# student #college #collegestudent #UK #studentvisa #college-admissions #college-student #college-advice #college-student #college-admissions #student I'm graduating in December of 2022 with a BA in Environmental Studies and a certification in ArcGIS from a GIS semester course, however, I really want to pursue some sort of career integrating GIS and natural disasters whether it's mapping them, studying flood plains, etc. I'm wondering if... i like to work with my hands and im very interested in motors #engineering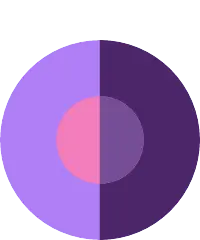 I'm aware that there are different types of engineers but I'm not too familiar with them. What are they? #engineer #educator
#any `````````` #india
Miryalaguda, Telangana, India I have liked learning stuff about geodes,crystals etc. and I wanna know more about those types of job fields, I only know of Geology but i'm not entirely sure I wanna be a Geologist #geology #science #career In the STEM industries, I am curious about which school I may attend to become a theoretical physicist and what is the percentage of job placement coming out of college? #science We have come a long way, we still have further to go. I see a future where we don't risk human lives on space station repair / constuction. When will this be in the forseeable future?
#human-resources #career #robots #nasa
Los Ángeles, Bío Bío Region, Chile Jacob
Nov 10, 2021 168 views
im from high school and i really want to get into the film or entertainment industry, what are some jobs in it that are fun to do? #film #entertainment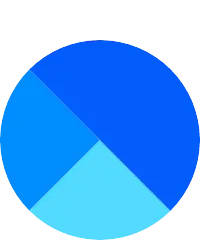 Jacky
Sep 28, 2021 239 views
#nuclear #engineer #monitoring #physics #mathematics