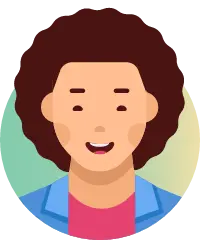 Asked
345 views
Translate
Translated from English .
How did you know the office administration career was the career for you?
I want to take the career of office administration career and i want to learn more about it. #professional #career-choice #career
---
I started my career in office administration as a receptionist for a small firm out of necessity almost 16 years ago. I recently moved out on my own and needed a job. I started as a temp, and after three months hired permanently by the company. I would say key to growing in your career will always center around your willingness to help others and learn more.
When I think of office administrator, I think of an office manager. While I am not currently an office manager, I have done that job in the past when I had recently graduated college. Elements of the job included making sure the office facilities were running smoothly (clean and well-stocked), managing the front desk to welcome guests, and planning office events. I would consider the work to be customer centric in that your goal is to make the experience of everyone in your office a positive one. I would recommend you also learn about other careers in business as well -- I ended up working in operations (helping get services delivered and products made), and human resources (how to attract, retain and develop the people, or talent, in an organization). There are many options out there to explore.