Asked
318 views
Translated from English .
How is a normal day in the life of a facilities operations maintenance person? (Construction)
I am soon to be training under construction for facilities maintenance trying to get some answers to some questions #FacilitiesMaintenance
---
Everyday is something different! Most companies are continuously changing the layout of their business and that's where you come in to play. You must plan for the present and the future when designing changes. Electrical, lighting, windows, doors, load bearing ceilings, fire proofing, hvac/ventilation, flooring, permits, roofing, painting, etc... After proper planning, then comes deciding on whether to do any or all of the work in-house to save money or contract out and save time. Construction is only one part of normal duties. Maintaining equipment, grounds, restrooms, lighting/electrical, plumbing, painting, drywall, etc... You need to be fearless, without being careless.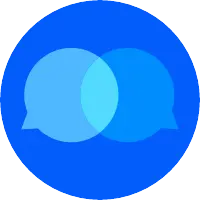 Gloria Gatica
Facility Coordinator/ facility manager in training
Waterford Township, Michigan
You never know what your day will entail, some days you are keeping your self busy. Replacing burnt out lights, moving and removing furniture etc, etc. Some days you will be so busy you wonder how you will get to all of your tickets. You are on call 24/7, if a pipe breaks in the middle of the night or an alarm goes off, you are expected to take care of the issues no matter the time of day.
Your job first and foremost is the occupant's satisfaction. You will get requests that are sometimes unrealistic or impossible to complete, for example, personal comfort with the HVAC system. I work in an office building and the occupants are in close quarters, One person in the row is hot, while the rest of the group is comfortable. You have to learn tact and being able to talk to different people with differing tones. Make the occupant feel like you are doing everything you can to help them even if you cannot and always answer requests with urgency. The appearance, functionality, and occupant satisfaction of your building, reflects on you.
You will be responsible for getting quotes for outsourced repairs, you will have to manage the vendors when they are onsite, you will have to write proposals and presentations for repairs/ replacements over a certain dollar amount. In my position, I have to code and approve invoices, create and maintain the operating budgets and CAPEX (capital expense) budgets. I have to stay on top of preventative and scheduled maintenance on everything in the building. I am a project manager on all facility projects. I have to redesign areas in the office as they have new uses requested. I order and assemble furniture for the offices. I can go on and on. So, if you are like me and like to stay busy. this is the job for you.
It depends on what direction you choose. More specifically, there is Subsidized Housing (Assisted Living) compared to Market Rate. In this instance, Subsidized Housing is more fast-paced than Market rate, also, more restrictive. As it is funded Federally, there are more strict regulations to adhere to. It also depends on the type of Building/Site. For example, Townhouses and condominiums are more fast-paced work environments, as well as more area to cover, versus High-rise Apartment Buildings. And finally, there is no day that is the same. There is always something different. So, always take each day as it comes, and prioritize each task for each day.