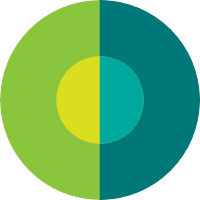 A typical day as a welder will depend on what shift you work on. Let's go with first shift (early morning start.) A typical day for me, a welder, would be making sure I am ready to start my day. Ready mentally and physically to be able to focus on my tasks. Once I have all my PPE and I'm ready to work, I assess my assignments for the day. I'll look for what materials and tools I'll need. I'll ask my supervisor for a blue print or a sketch so I know exactly how my project is supposed to look. Once all of my materials are in place I'm ready to get to business. I'll set up my project pieces and see what goes where and how. This is where skill and critical thinking come in. How can I do this efficiently? But also correctly? Being able to troubleshoot your machine is also very important. Knowing when your welds are off is also very important. Thinking of welding as an art. Knowing how to set your machine makes all the difference. Especially with working different metals and different gauged metal. If you find someone who has more experience than you, keep an open mind and learn from them. Remember to always check your work and definitely check to see if you have proper heat penetration. If I ever needed help or had a question, I went to my supervisor. Once my project was completed it would continue its journey else where. This is where I would just keep moving along to whatever assignment is next until it's time to clean up. Cleaning after a days work is very important. Almost every employer will expect you to clean up the various debris from the day. A good welder practices good housekeeping. This includes not only removing debris but putting away my tools and turning off the machine and any work lights. Once everything is shut down for the day, it's best to wash your hands really really good before going home. This is basically MY typical day. Every day has it's own challenges.
Sab recommends the following next steps:
Always refer to the blueprint

Measure 5 times, cut once.

Seek help when you need it

Don't lift heavy items by yourself

WEAR YOUR PPE!