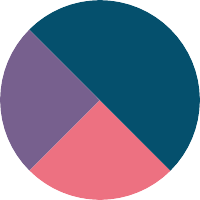 Jennifer Rigdon
Financial Analyst
Every job will have its peaks and valleys, it is up to you on how you manage them. I find that
good planning and solid processes help me be successful at managing my workload.

I am a financial analyst and I have two peaks of activity in my normal year. I kick off the next years
planning process in June. This means Mid-July get's really busy for me as I begin to process the
requests for funding. I receive hundreds of projects requesting funding for the following year. I
have to review each request to understand what they are asking for and what the economic
indicators tell me about the project. I need to identify if the projects are critical to the business
and then prioritize all the projects for funding. We cannot fund everything so this is very critical.

The second peak for me is when I actually receive the targets for the new year. This picks up in
December and flows into January. I determine which projects I can fund in the prioritized list,
review the suggested funding with senior leadership, communicate with the clients on funding
and lastly load the funding into the budgets.

My family knows these are my busy times each year and we plan accordingly. We make sure
not to plan any vacations or major family events during this time. This seems to help keep
my home life in balance as well.