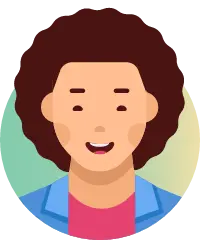 Asked
324 views
Translate
Translated from English .
Are you happy with the amount of compensation you get as an office administrator?
I want to take the career of office administration career and i want to learn more about it. #professional #career-choice #career
---
There are many definitions of an Office Administrator. I am currently, working as a Chief of Staff team member and find that there are many tasks and challenges that one can have. I do not know what the base salary starts at (I would guess about $30,00 and could grow up to $65,00 or maybe more depending on the industry and area); but the longer you are in that position and take on added roles the benefits are good this can grow. If you like, the type of work and the people - which I do...it's a win/win situation. Being able to increase your skills and network is a big plus. As you continuously learn you will find that you can put your mind to about anything you want. But, my biggest advice is to get to know people - it is your connections that can help you get to that next level. I have always worked in the IT environment (over 30 years) and I'm doing very well. Good luck.
Hi Diego, there are many careers in the office administrator category. One career that I would suggest that you look into is Human Resources. You can make a good salary, work in an office setting and help people and companies make their work environment really good for others. Check out some options on careerbuilder.com or salary.com to learn more about Human Resources. Also look at the website: www.shrm.org and you will learn a lot - the Society for Human Resource Management.
As an Admin the pay at times does not seem to fit the multiple tasks required. My personal goal is to keep making myself marketable with self improvement and training. I believe that eventually the pay will be consistent with the skills I already have and have acquired.