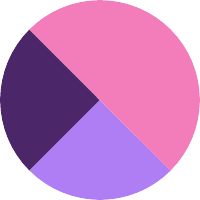 Baah Robert
I assist learners in subject areas such as Mathematics, English, science and it practical bearing in their life.
Koforidua, Eastern Region
The essence of being in school is to acquire knowledge and skills that can be applied practically to create wealth. The only means you can create wealth is to get a job. There are two ways to get a job is either you find someone to work with or create your own job. You might not always find your dream job by working for someone, sometime you need to create your own dream job.
This is the reason why i believe everything you learn in school must be directly link to your hidden talent and not because your family have a history of excelling in that field or everybody is going into one particular thing.
A job should be something you enjoy doing no matter how difficulty it is to get it done, a dream job should be less stressful. There is an old adage amongst the Ghanaian people that state that " when you are doing a work for some one you love you do not feel the pain, but if your are going the same work for someone you do not like it becomes so stressful and unbearable as you struggle through it to get the job done. Bottom line, going into a job that your are not passionate about is likely to fail.
Search deep into yourself, find what you are good at and passionate about; link it up with what you learnt in school and unleased what you were gifted with. College should not only be about Certification but should help you make your invisible talent visible.
Baah recommends the following next steps:
In case you want to set up your own job, we can also talk about how to deal with the challenges that comes with it. Infact, you do not need big money to create your own job. You need your given talent and wisdom.