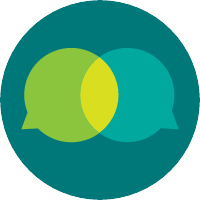 Simon Bird
Environmental Educator & Undergraduate Advisor
Hi Allison,

There are diversity of options and potential career paths depending on the type of work you might be interested in and the sector that may fit you best. Many local, regional, national and international conservation organizations exist that address environmental conservation from a variety of perspectives. Fundraising, educational, policy-related, lobbying, field-based, management, and other roles exist within those organizations. As a student, you should have plenty of opportunity to explore internship offerings either where you will be studying or during the summer near your home once you begin college. Those internships can be very valuable in not only providing initial professional experience, but also providing in-person exposure to specific career path examples.

In addition to NGOs, government agencies, and private entities, zoos and aquaria provide another potential conservation-oriented career path. Many have national and international wildlife conservation protection, research, and restoration programs, and engage in work that connect with addressing key environmental issues of global concern such as climate change impacts, biodiversity loss, pollution, invasive species, and emerging disease control. For example, the Bronx Zoo, Denver Zoo, Escondido Safari Park, Living Desert are all very active in conservation research, outreach, and practice.

One thing you can do is take a look through conservation-themed job posting websites to get a better sense of specific positions and institutions. For example, the Conservation Job Board is a good starting point: https://www.conservationjobboard.com/

Hope that helps!
Simon recommends the following next steps:
Survey conservation job boards e.g. https://www.conservationjobboard.com/