Asked
343 views
Translated from English .
How do you become a horse trainer?
Im in 8th grade and im in a class called career and technology. She has us doing a project and asking questions about the jobs we would like to do when we are older. #career #horses #jobs
---
At your age, start by asking some of the ranches, horse boarding barns or stables near you.

Volunteer at https://hugs2horses.com/news/ - a horse rescue near you, a place where there is plenty of work to be done, and experienced staff who would ENJOY teaching you as much as you're willing to learn.

https://www.starryskiesequinerescueandsanctuary.com/ is another rescue ranch that could use your help.

https://www.facebook.com/hopehorsepark/

https://www.facebook.com/dethorsepower
Hi, Sydnee. I don't have a direct answer for your question, but I have spent time with equestrians in my life, so I know where to find your answer. There are probably horse farms nearby that offer riding lessons for basic riding, or more specific disciplines like jumping or dressage. I believe the place to start is to try to sign on as a "working student" or an apprentice under one of these instructors to become more familiar with the trade. Many of them train horses as well as riders, as the two go hand in hand. I would suggest finding a local horse farm and contacting them directly. They are usually very friendly people and are excited to talk about what they love.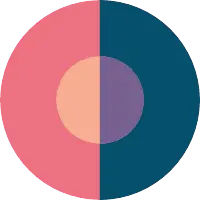 Jayne Ayers
Riding instructor, stable owner/operator, horse show judge
Before you can train horses, you must become both an expert rider and an expert in horse management. This may start with riding horses owned by others, such as in a riding school, but usually must progress to owning your own horses. Training skills can only be built with day-to-day contact with the horses, including care of them. To be a trainer, you must gain experience with a wide variety of horses, because they can be quite different in their personalities and the ways they learn. This is best accomplished under the guidance of an expert who is willing to share their knowledge. Educational programs, such as those offered by some colleges, are meant to add the business knowledge and teaching skills to those who enter the programs already expert in horse training and care.