Asked
242 views
Translated from English .
What are some tools of the trade I should be familiar with as a pathologists?
medicine, tools, equipment, etc #medicine #doctor #healthcare #medical
---
Wikipedia has a list of the tools and their uses. Check it out at: https://en.wikipedia.org/wiki/Instruments_used_in_pathology

Also, a surgical tools website has following listed under pathology:

AUTOPSY INSTRUMENTS:
* AUTOPSY SAWS
* BRAIN KNIVES
* CARTILAGE KNIVES
* DISSECTING HOOKS
* ENTEROTOMY SCISSORS
* INSTRUMENT SETS
* POST MORTEM KNIVES
* POST MORTEM NEEDLES
* RACHIOTOME
* SCALPEL HANDLE / 60 BLADES
* SKULL BREAKERS
* SPINAL COLUMN CHISELS

MICROSCOPY INSTRUMENTS:
* COVER GLASS FORCEPS
* DISSECTING NEEDLES AND LOOPS

source: https://www.surgicaltools.com/cat/pathology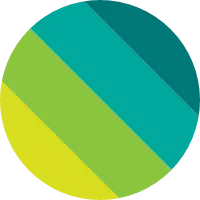 paula lempart
Director, Provider Engagement and Risk Adjustment Ops
Chapel Hill, North Carolina
1. Bone Saw
With 206 bones in the body, a pathologist is sure to need a quality saw. Gigli saws provide smooth level cuts, while powered saws offer precise cuts on the cranial cap. It's a best precaution to utilize a bone dust vacuum while performing autopsies with an electric saw. This eliminates the risk of possible airborne contaminated fragments.
2. Scalpel
Very similar to the surgeon's tool, the scalpels used in autopsies are often longer to allow for deeper cuts while piecing away tissues. They're available in a variety of sizes, as well as quality metal and disposable options. Although disposables are quick and easy, they may raise concern for facilities with limited budgets. Instrument cleaning time can be reduced using instrument soaking solutions.
3. Scissors
There are a myriad of different size and tipped scissors. Dissection is easier with specialty scissors to open certain organs or to cut tiny vessels. It is often advised that blunt tip scissors be used for autopsy cases, as it significantly reduces the risk for examiner injury. If sharp tips are necessary, take caution by manipulating tissue with forceps in the opposite hand versus holding tissues with fingers.
4. Rib Shears
This instrument is essential to examine some of the body's most important organs held within the ribcage. Shears allow for more manageability than powered saws while opening the chest cavity. Many pathologists opt for gardening shears as a cheaper alternative, but it's recommended to purchase true rib dissection shears to ensure quality material for long term use and ease of cleaning.
5. Toothed Forceps
Forceps with toothed tips allow for better grip and lifting of heavier tissues. Toothed forceps are more often used in post mortem procedures over surgical, as they can be potentially traumatic to live specimen and lacerate tissues.