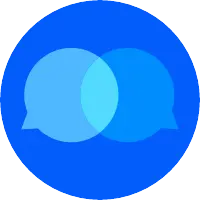 David Macrander
Badges
Following Tags
Tags on answered questions
Active Locations Carly
Apr 15, 2020 451 views
My #career-choice right now is between #education #environmental-studies #criminal-justice or some type of #therapy or #athletic-training #truth #career-choice #career-counseling #career-path #college #planning
Santa Clarita, California Mireia
Jan 25, 2018 10424 views
#college #college-major #college-admissions #college-advice ##college #college-bound #college-recruiting #colleges #university #user-experience #nursing #teaching #education #psychology #computer-science #science #stem #engineering #accounting #business #college-counseling #lawyer... I'm looking to shadow an SLP, but I'm unsure about how to approach them. #speech-pathology #job-shadowing #career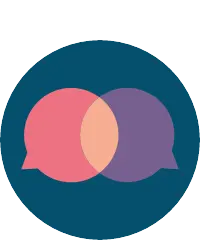 Isis
Apr 20, 2020 403 views
I am a Sophomore in High school and went to college career fairs for the career physical therapy and ever since, have taken the interest in becoming a Physical Therapist. I understand how a physical therapist operates and what they do, but I am interested in learning how to become one in the... Chloe
Feb 29, 2020 344 views
I am currently a first-year university student. I am planning to major in psychology and minor in health sciences and aspire to be an occupational therapist in the future. #healthcare #occupational-therapy #psychology #college Taryn
Mar 24, 2020 340 views Mya
Mar 05, 2020 240 views
I am fun, outgoing, smart, intelligent, and i like playing sports. #college
East Providence, Rhode Island Tyann
Oct 23, 2016 783 views
This is the major I'm pursuing. #speech-pathology #speech #speech-language I am a junior studying biology in the Boston area, and would like to move on to get my masters in speech pathology. What is the starting pay in my area? #speech-pathology #speech #speech-therapy #speech-language-pathology #financial-planning Hi there! I've studied ASL all through high school and college (I'm a senior in college now), originally double majoring in ASL and speech pathology - now just majoring in SLP and minoring in ASL. I desperately want to incorporate ASL into being an SLP, but I've had professors tell me it's... I need to know if it will be sufficient enough to support my future family.
#speech-language-pathology #speech-therapy #speech-pathology #speech-therapist I am approaching my senior year of college majoring in family studies and human development and I recently discovered my interest in speech and language pathology and I'm interested in getting my masters in order to become a speech and language pathologist but I was wondering if I need to have... speech pathology #speech-language #speech-therapy #speech-pathology Megan
May 06, 2019 519 views
What are some tips for preparing for a Speech-Language Pathology clinical fellowship year interview? #SpeechLanguagePathology #SLP #interviews #SpeechTherapy #speech-pathology #speech #clinical #fellowship