Asked
510 views
Translate
Translated from English .
If you do not go to a prestigious university, can you still make a good living or is it important to have connections to a prestigious school?
#college-decisions #prestigious-university #connections
I am trying to decide where to go to college and I got accepted into a prestigious public university and a another university that is not as prestigious. I wanted to know if I choose the university that is not as prestigious, will I still be able to make a good living.
---
Sade, good question. There is nothing wrong with going to a university that does not have a famous name and it is entirely possible to succeed academically and get a good job. Many of my friends went to non-Ivy League schools and they all have jobs that are well paid and they are happy in these jobs. That withstanding, there are definitely benefits of attending a famous school with a well known name.
Famous schools often have top of the line student resource centers where they will help you get fantastic internships and connect you with their alumni network. Prestigious school keep their allure and standing by creating successful alumni, and one way to keep producing high achievers is to connect current students to alumni. This isn't to say that other schools don't do this, but just think about the alumni network of Harvard for a minute...
Also, prestigious school attract some of the world's best companies to recruit students for employment. Companies visit prestigious schools to hire their entry level employees, but they don't go to most schools. Going to a university that attracts top companies makes it much easier to have a job upon graduation.
Lastly, prestigious school have powerful names and employers/people will often assume that you are qualified based off of the name of your school. This isn't necessarily the right thing to do nor is it always true, but it happens nonetheless. Going to school with a famous name will sometimes give you that "leg up" over others.
BUT, keep in mind that there is nothing wrong with not going to a prestigious school. Getting good grades and having good work experience is what matters most; if you do poorly at a prestigious school, having simply gone to that school is not enough.
I hope this helps.
Best,
Austin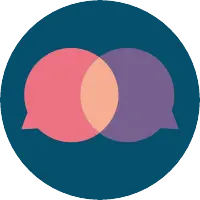 Kendra Wingerter
Regional Marketing Manager - North America
Vancouver, British Columbia, Canada
I have found that companies look at what you've done moreso than which school you went to. Volunteer, do an internship or work co-op, gain experience before you enter the workforce and you will standout amongst applicants. If you go to a prestigious school but that's the only thing on your resume, you may have difficulty finding work.