Career Questions tagged College Decisions With college decisions coming out, I'm facing a lot of back-to-back rejection from schools... it's brutal this year. I'm wondering what are some ways you've dealt with it (or deal with it, if you're also getting college rejection letters)? Obviously, I got rejected from my dream school and it... Sade
Apr 16, 2018 476 views
#college-decisions #prestigious-university #connections I am trying to decide where to go to college and I got accepted into a prestigious public university and a another university that is not as prestigious. I wanted to know if I choose the university that is not as prestigious, will I...
Greensboro, North Carolina #dontknowwhattodowithmylife #college #college-decisions #choosing-a-major James
Mar 17, 2018 274 views
I plan on being a student athlete so I am researching a long list of colleges. I am relying heavily on the internet to narrow the list . I am looking up tuition & housing costs. I am also making sure my major is offered, the average loan debt at graduation, and 4 year graduation rate.... I am currently interested in enrolling in Electrical Engineering. However, there are so many different directions within this field, I'm not sure which one I should take. At what point in your college career did you figure it out? #electricalengineering #electrical-engineering... David
Jan 24, 2018 713 views
What are the signs and or characteristics of good decisions?
#decisions #decision-making #college-decisions #life-decisions #career-decisions #career-choice #college-choice #life-choice #financial-aid #college-decisions Deciding whether to spend extra money to live on campus or not. #college-decisions #college #housing #student-housing #finance #dorm
Battle Ground, Washington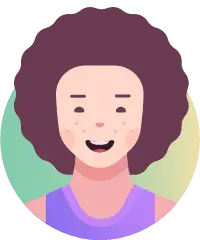 most teenagers out of high school really have no idea what they are good at and what they want to do with their lives. and yet, at least in the united states, we beat it in to them that they need to go to college and get a degree without them having enough real experience to figure out what...
5+ million learners use CareerVillage to get career advice.
About us