Career Questions tagged Career Decisions Shakoor A.
Mar 05, 2018 461 views
I like to think of myself as a Renaissance Man. I strive my hardest to be great at everything. I find it confusing how people are able to single out a specific occupation that they can commit to for the rest of their life. If someone can help me with what I should do to figure out what job I...
11 votes
11 answers
Active Sep 13, 2020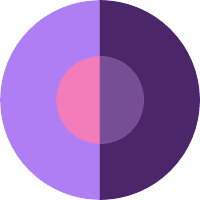 Relevant to you?
Apex, North Carolina Alex W.
Mar 25, 2018 590 views
With how expensive college is sometimes I have to wonder to myself is college even worth it? I could just not go to college and get a plumbing job making 80 grand a year. What exactly is the huge benefit of going to college? #career-decisions #college #career...
4 votes
4 answers
Active Sep 17, 2018


Relevant to you?
Athens, Georgia Sohaib A.
Mar 18, 2018 303 views
Everyday, I always think about the past and how did not take advantage of opportunities. For example, I could have joined NHS but did not, even though I like helping others. Also, I am on the swim team, and there is an opportunity where you can coach the little kids, but I did not do that...
3 votes
2 answers
Active May 22, 2018


Relevant to you?
Bartlesville, Oklahoma David H.
Jan 24, 2018 498 views
3 votes
5 answers
Active Feb 25, 2018


Relevant to you?
Washington, Washington Leonardo O.
Jan 23, 2018 293 views
If we are getting the same degree in different colleges, whats the point of going to a state college rather than an Ivy League college? #college...
2 votes
2 answers
Active Jul 20, 2018

Relevant to you?
Worcester, Massachusetts shanell P.
Jan 19, 2018 263 views
I'm really passionate about acting, it's something I see myself doing but I really want to help kids and take care of kids. My heart is leaning towards acting but most people have been telling me it's not a real job and you don't know if you're going to be successful. What should I do?...
1 vote
1 answer
Active Jan 30, 2018

Relevant to you?
Palm Coast, Florida Jada H.
Jan 17, 2018 519 views
5 votes
5 answers
Active Dec 05, 2018


Relevant to you?
Huntsville, Alabama Mireia R.
Dec 16, 2017 523 views
3 votes
2 answers
Active Jul 11, 2018


Relevant to you?
Houston, Texas laurel R.
Sep 01, 2017 665 views
I know people always say to do a job that you love, but wouldn't it be wise to take the job that makes more money so that you can do what you love on the side? When considering what to choose for my major, I keep struggling with what I want to do, and what would help me more financially....
3 votes
5 answers
Active Oct 14, 2020


Relevant to you?
Mahomet, Illinois Deana A.
Jul 14, 2017 1429 views
I'm an incoming freshman for this fall, and the college I am attending has so many opportunities. To the professionals and former college students, I wanted to ask: is it more important to get involved in clubs and organizations my first year on campus, or should I be pursuing more professional...
14 votes
14 answers
Active May 05, 2020


Relevant to you?
Minneapolis, Minnesota Wanita J.
Apr 20, 2017 745 views
This is still hypothetical for me personally because I have an interview for both companies on the same day next week. However, I am anxious about every aspect of this. I have already had my preliminary phone interview with both companies and I am a bit more confident with both. The best case...
7 votes
6 answers
Active Nov 15, 2018


Relevant to you?
Richmond, Virginia
5+ million learners use CareerVillage to get career advice.
About us