Career Questions tagged Creative Writing Deanna R.
May 18, 2016 443 views Ayana D.
May 22, 2016 504 views
I lot of people that I know who graduated college have degrees in fields that have absolutely no correlation to their jobs. I don't want to make that same mistake. I plan on double majoring in Math and Creative Writing. #math #majors #degrees... Carolyn B.
May 18, 2016 685 views
I've always had narrow interest revolving around fictional/fantasy ideas but I know that it's rather difficult to become successful in that area though I will try. I want to have some sort of back up plan if things don't work out for me that has at least some of my interest involved. #english... Theresa J.
May 09, 2016 724 views
Hi, I am an aspiring writer and I am taking college-course writing classes and I am wondering if, as a writing, your college literature and writing courses benefited you any. And if so, which benefited you more: the study and analysis of literature, or the enhancing of your writing skills in... Robyn C.
May 05, 2016 712 views Eveul Jr E.
May 05, 2016 518 views
I have a special passion and I want to pursue a career as a poet and a rapper #creative-writing...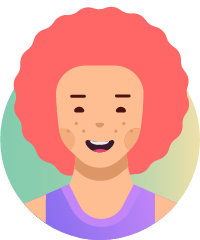 Mariel O.
May 05, 2016 633 views
I hope to be a published author one day, not as my main job, since I don't think I could make a living off my writing, and I was wondering if writing classes are worth the time and money. My thought is that reading constantly and writing often is the best way to improve my writing. Will...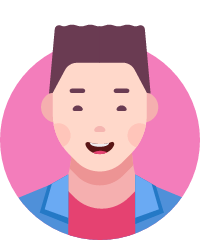 Bryant A.
Feb 18, 2015 760 views
I Am A Junior In Highschool And I'm Very Interested In Creative Writing. I Have Heard Of Numerous People Who Are Also Interested In That Field But It Came To My Attention That People With The Best Connections Are More Likely To Get A Job And A Living With Their Writing. #job #journalism... Kamilah S.
Sep 02, 2015 917 views
Hi! I'm a senior interested in journalism and communications and I'm getting ready to apply for colleges. I was wondering what colleges in California were great for a journalism major. I was considering USC, however, I want to know more about colleges in northern California. Thanks! #college... Ady G.
Jun 23, 2015 666 views
I'm a junior at Galileo high school and I want to join the creative-writing program because I like to write and major in it. #creative-writing... Chris G.
Apr 09, 2014 849 views
I often write short stories and I would love to have one actually published. Does anyone know how I can get this to happen? #creative-writing... Walner D.
Apr 07, 2014 1128 views
Hello, I am a junior in high school and I've been putting a lot of thought into what I want to major in in college. Since a child, I've always put priority into a career I am interested in rather than the amount of money I make; however, I've realized that I should also place money as an... Gregory B.
Mar 28, 2014 1051 views
How is the day of the life as a writer? Is it hard to get jobs to do. I have already started writing books but they are not completed yet, so is that a good start? #english... Gregory B.
Mar 28, 2014 1143 views
4+ million learners use CareerVillage to get career advice.
About us