Career Questions tagged Engineering
Engineering involves the combination of science and math that lead to design or making something. Professionals in this field are typically called Engineers. For more information, please read below. Jack
Apr 05, 2021 1191 views
#engineering #stem #material-engineering #stemcareers #electrical-engineering #chemical-engineering I'm Joseph and I'm good at math. And I'm gonna be an engineer but I'm wondering if there is other skills I would need to be an engineer. #tech #engineering Jane
Oct 08, 2020 1119 views
Hello! I'm a high school senior applying for college, and I know I want to do engineering but I'm still a bit unsure about what type to apply for. I was considering Electrical Engineering because the classes sound interesting and I've read up on a couple topics independently because of that,... Rachel
Jun 21, 2020 1021 views
I am applying for college soon, but I do not know how to pick between computer science and software engineering. I have not always been the best at math, and didn't do very well in math early on in my highschool career, but I managed to work my math grade up over the years. I am not naturally...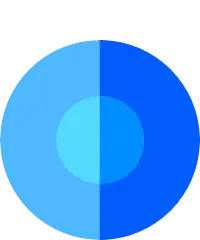 #engineering #math #career-path Rida
Aug 22, 2019 1002 views
#engineer #engineering #computer-engineering #engineer #software What is the best major for someone interested in becoming an electrical engineer? And are there different kinds of focuses an electrical engineer may have? What kinds of electrical engineers are there? #engineering #electrical-engineering #women-in-stem #major-choices #stem I'm a senior in high school and interested in Biomedical Engineering. I am also very interested in following a guideline to becoming a seasoned and well respected Biomedical Engineer.
#biomedical-engineering #engineering #biomedical #career Engineering department sounds complicated but interesting to me. I want to study to be an engineer. I want to work on my skills so I can be prepared for my future. #engineering Aeronautical or astronautical, it doesn't matter. I'm interested in pursuing a major in aerospace engineering, but I want to get a scope of what applying it to a career is like.
#engineering #aerospace-engineering I hear that the required classes for an engineering degree are rigorous. I have a calculus class right now, and I am doing fine, but how much harder are the classes in college compared to high school? And, what advice should I take with me prior to going to college in order to pursue an...
5+ million learners use CareerVillage to get career advice.
About us