Career Questions tagged Stemcareers Diana N.
Aug 17, 2018 181 views
I want to work in an IT industry and it seems impossible to find a job. Help a girl out? #stemcareers...
5 answers
Active Mar 20


Buffalo, New York Yingyi Z.
Apr 01, 2018 295 views
3 answers
Active Jul 31, 2018


Bloomington, Minnesota Jazmin L.
Mar 24, 2018 252 views
I want to pursue a degree in conservation biology or wildlife biology, and have been told by previous professionals that I should keep my grades up in science math classes. While I enjoy and excel in my science classes, I am not as good at math. I am able to maintain an A or high B in all math...
#wildlife-conservation #stem #wildlife-biology #choosing-a-major #stemcareers
3 answers
Active Sep 09, 2018


Fayetteville, North Carolina Madeleine W.
Mar 18, 2018 227 views
2 answers
Active Oct 29, 2018


Decatur, Texas Kieta M.
Oct 12, 2017 335 views
2 answers
Active Oct 23, 2017


Oakland, California Gillian C.
Mar 13, 2017 4500 views
3 answers
Active Oct 02, 2017


Somerdale, New Jersey Jacques F.
Oct 31, 2016 473 views
3 answers
Active Jul 21, 2017


Verona, Veneto, Italy Emma N.
Oct 31, 2016 273 views
I like to work on projects where I can be systematic, innovate and explore new ideas. I enjoy starting new projects that offer challenges and the possibility of discovering new ways to do things. I enjoy working independently and pay attention to the details as needed to get the job done. When...
1 answer
Active Jul 21, 2017

Bridgewater, New Jersey Jose H.
Oct 30, 2016 517 views
I am asking this because I am currently completing my senior year of high school and college is around the corner and I would like to know what my future possibilities would be before I commit to a certain major. #mechanical-engineering #mechanical-engineer #robotics...
3 answers
Active Jul 21, 2017


El Paso, Texas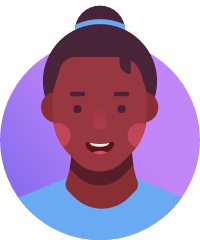 Samantha M.
Oct 30, 2016 441 views
I want my work to be as credible as a male's. Is there any unfair actions or bias against being a woman in STEM? #women-in-stem...
2 answers
Active Jan 03, 2018


Sandy, Utah Kendralyn M.
Oct 27, 2016 457 views
I want to get a doctorate in astrophysics but I don't want to do all of this work and spend all of this money/ pay off loans for several years if I can't do something worthwhile with it. #stem #women-in-stem #astrophysics #stem-education...
2 answers
Active Aug 04, 2017


Fredonia, New York Deshona R.
Oct 26, 2016 484 views
I have been in stem since 9th grade year and I'm wondering how are stem jobs different from regular jobs. Does stem jobs provide better benefits and a more creative way to be successful in a career than job that is not stem? #stem...
1 answer
Active Jul 21, 2017

Hookerton, North Carolina Adilene Jezabel M.
Oct 24, 2016 376 views
Trying to become a woman in stem, what are some tips that will not get me cheated from the benefits of my work ethic compared to male counterparts. There's always been a difference in pag wages between men and women, but how I can I better prepare myself for this reality? I mean I could just be...
3 answers
Active Jan 03, 2018


Gilroy, California
4+ million learners use CareerVillage to get career advice.
About us