Career Questions tagged Stemcareers Diana N.
Aug 17, 2018 216 views
I want to work in an IT industry and it seems impossible to find a job. Help a girl out? #stemcareers... Yingyi Z.
Apr 01, 2018 397 views Jazmin L.
Mar 24, 2018 373 views
I want to pursue a degree in conservation biology or wildlife biology, and have been told by previous professionals that I should keep my grades up in science math classes. While I enjoy and excel in my science classes, I am not as good at math. I am able to maintain an A or high B in all math...
#stemcareers #choosing-a-major #wildlife-conservation #stem #wildlife-biology Madeleine W.
Mar 18, 2018 317 views Kieta M.
Oct 12, 2017 401 views Gillian C.
Mar 13, 2017 5616 views Jacques F.
Oct 31, 2016 531 views Emma N.
Oct 31, 2016 313 views
I like to work on projects where I can be systematic, innovate and explore new ideas. I enjoy starting new projects that offer challenges and the possibility of discovering new ways to do things. I enjoy working independently and pay attention to the details as needed to get the job done. When... Jose H.
Oct 30, 2016 580 views
I am asking this because I am currently completing my senior year of high school and college is around the corner and I would like to know what my future possibilities would be before I commit to a certain major. #mechanical-engineering #mechanical-engineer #robotics...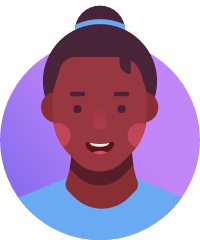 Samantha M.
Oct 30, 2016 497 views
I want my work to be as credible as a male's. Is there any unfair actions or bias against being a woman in STEM? #women-in-stem... Kendralyn M.
Oct 27, 2016 510 views
I want to get a doctorate in astrophysics but I don't want to do all of this work and spend all of this money/ pay off loans for several years if I can't do something worthwhile with it. #stem #women-in-stem #astrophysics #stem-education... Deshona R.
Oct 26, 2016 529 views
I have been in stem since 9th grade year and I'm wondering how are stem jobs different from regular jobs. Does stem jobs provide better benefits and a more creative way to be successful in a career than job that is not stem? #stem... Adilene Jezabel M.
Oct 24, 2016 435 views
Trying to become a woman in stem, what are some tips that will not get me cheated from the benefits of my work ethic compared to male counterparts. There's always been a difference in pag wages between men and women, but how I can I better prepare myself for this reality? I mean I could just be...
4+ million learners use CareerVillage to get career advice.
About us